What Is Redundancy? What's the Role of Generators?
In the world of engineering, redundancy means ensuring that a process has backup components so that if something breaks or malfunctions, that process can continue without interruption. Generators function as a redundant power supply, ensuring that power is never lost if and when something goes wrong. A backup generator that isn't a main source of power is a redundant piece of the power supply until the main source of power fails; when this happens, backup generators become essential to the smooth continuation of power. For instance, hospitals and other such facilities that need access to power at all times rely on backup generators that will automatically kick in should an emergency occur that halts their original power source.
It is essential that hospitals never lose power to ensure that all patients and people in need of medical assistance are kept safe. Storms and other unforeseen circumstances can cause power outages at any time, making backup generators essential as a safety precaution.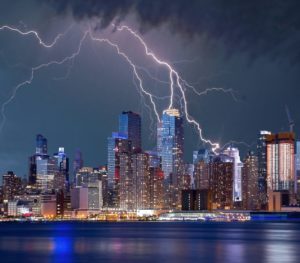 Why Choose Woodstock Generators for Redundant Power Supply?
Woodstock Power prides itself on offering the best in used generators. Our generators are reliable and provide the backup power needed to keep things running without pause in an emergency. Reasons to choose Woodstock for your generator needs include:
Quality: Every unit that is added to our inventory is carefully tested to ensure it is up to Woodstock's rigid standards. This means every unit will be full of power and have a long life ahead of it. Our generators are ready for use immediately after installation.
Easy Transactions: Woodstock makes it easy to buy and sell used generators. With services ranging from shipping to installation and everything in between, buying and selling used generators has never been easier.
Savings: Choosing used generators means a deep discount off of new prices. Buying used from Woodstock can save up to 75% off of original prices.
Choosing Woodstock means choosing a company that values its clients and works to provide the best service possible.
Woodstock Supplies Redundant Power Supply You can Trust
Woodstock Power understands that lives are on the line and some facilities just cannot risk losing power. That's why we offer a range of high-quality, fully dependable used generators available for redundant power supply. In addition to hospitals, data centers, apartment complexes and even private homes may benefit from having a backup generator installed and ready for use.
Our customer service staff is available 24/7; call us anytime. For more information or to discuss how we can help with your used generator needs dial 610-658-3242. Please also feel free to reach us by email at sales@woodstockpower.com.