3-Phase Generator for Sale: Save Up to 70% Buying Used
For savings up to 70% on 3-phase generators, consider buying used. Woodstock Power Company has used 3-phase generators for sale at a fraction of original prices. The generators we carry are all in excellent condition–guaranteed. We carefully test each unit before listing, so that we can make sure our customers have only the best-used generators available to choose from.
Our inventory listings are carefully created, including detailed accounts of each and every unit we currently have for sale. Natural gas or diesel, portable or stationary, our selection is vast and varied. When looking for a great value on a 3-phase generator, Woodstock is the best place to begin your search.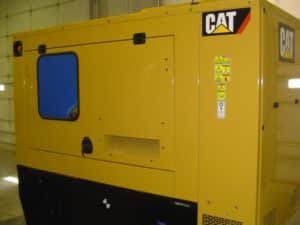 Woodstock Power Carries 3-Phase Generator for Sale
3-phase generators are able to produce higher voltages than single-phase generators. For this reason, and because 3-phase generators offer an uninterruptible supply of power, these generators are ideal for high-demand facilities. Why should you choose Woodstock Power Company for your 3-phase generator? We have a lot to offer! Shopping for used generators from Woodstock means:
Great selection: We've got the right generator for everyone. In addition to carrying different types of generators, including 3-phase generators, our varied stock includes many different manufacturers, such as Caterpillar, Cummins, Kohler, Asco and many other high-quality brands.
Detailed inventory: We put thought and care into each and every listing in our inventory. Our detailed inventory includes all types of information to ensure you get the most detailed account of the generator you'd like to purchase.
Unbeatable customer service: We believe in providing the best possible service to our customers, and that includes having a personal touch. We aim to provide friendly, professional support to you at all times, and are always here to help answer any questions.
Simple transactions: From beginning to end, we simplify the buying process. Our expert staff & partners are trained professionals–let us work for you! Our staff is available by phone 24/7 to answer your questions, and our team is ready to ship, install, & assist you in whatever other ways we can. The additional services we offer are just part of what makes us easy to work with.
Don't hesitate to reach out to us at any point during your generator shopping process. From helping you to determine the best generator type for you to clarifying information about how to buy or what our shipping process entails, our support staff is always available. Reach us by phone (610-658-3242) or by email (sales@woodstockpower.com) day or night. We can also be reached by filling out our contact form online. We look forward to matching you with your next 3-phase generator at a great price!