Reliable Backup Power with Natural Gas Generators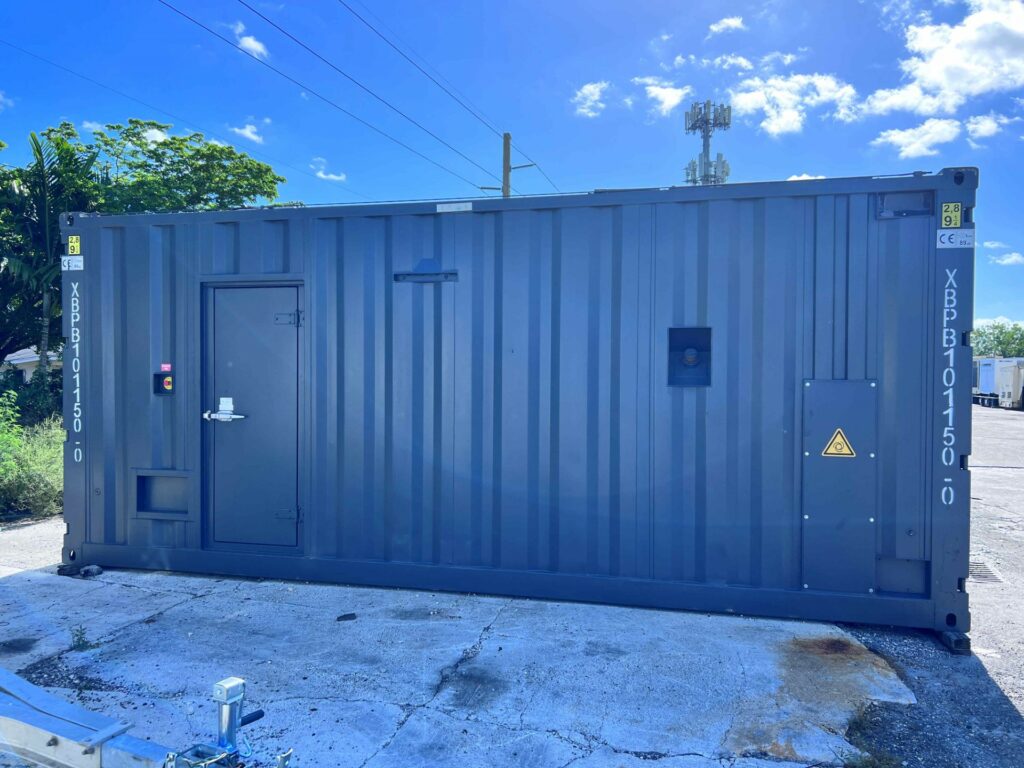 When it comes to the world of backup generators used for businesses and facilities, diesel generators and natural gas generators are two of the most common. While diesel generators are commonly used due to their dependability and extreme versatility to be used in many different applications across various industries, natural gas generators are highly capable units and can serve as a reliable source as a backup power solution. While natural gas generators do have their downsides, they do boast some benefits over their diesel counterpart. Let's see what some of the upsides and downsides are when considering a natural gas generator to backup your business.
Environment
Natural gas generators are considered to be one of the cleanest burning out of all fossil fuel sources used in generators. There is less CO2 (carbon dioxide), NOx (nitrogen oxides), and SO2 (sulfur dioxide) released into the atmosphere when these types of generators are running, which makes them a popular choice for those looking to be a little more conscious about the amount of particulate matter produced.
Sound
Natural gas generators are also known to generally run considerably more quiet than their diesel counterparts. This can be important to take into consideration if you are installing the generator in a dedicated generator room or in a region that may enforce local noise ordinances that can view the sound produced by an operating generator as disruptive. To take it a step further – natural gas generators, like diesel generators, can also benefit from a sound-attenuated enclosure which can help suppress the level of sound produced when the generator is running.
The lower level of sound produced paired with the more environmental benefits of natural gas generators is often a reason why natural gas generators are installed in metropolitan and urban areas where housing and facilities are placed more closely together.
Fuel Supply
Depending on location and time of year, natural gas generators can be cheaper to run when compared to the cost of natural gas vs diesel fuel. While gas prices, as well as diesel prices may fluctuate over time depending on any cost increases or seasonal needs, natural gas generators could potentially be a cheaper solution when it comes to fuel sources to operate a generator. Additionally, a benefit is that natural gas generators are connected to a natural gas pipeline, which means that they do not require fuel storage when compared to diesel generators. Natural gas will be drawn and used by the generator as needed without limitations or restrictions of a diesel generator that must be connected to a diesel fuel tank or fuel containment tank of some sort. Keep in mind – though this is a huge benefit, a potential downside if situations such as a natural disaster where the natural gas utility needs to be turned off for safety. This leaves the generator virtually inoperable and thus an unreliable backup power solution in the event of emergency.
Cost Considerations
If you're looking into a natural gas generator, it's important to note that acquiring a natural gas generator is generally considered cheaper than a diesel generator. That being said, natural gas generators can be considered more expensive over time as natural gas generators require more maintenance over time compared to a diesel generator. While not it's own measurement of value, downtime could be factored in as an intrinsic value in terms of cost. Since natural gas generators require more frequent maintenance intervals compared to diesel generators, this also could potentially mean that there is longer downtime and thus could be considered a cost.
Operating Elements
Natural gas generators due to their nature and fuel type begin to underperform in situations where temperatures reach -20 degrees below zero. This means that the generator will either be left unable to operate or unable to perform at the assigned power rating, which can affect reliability of these units. Another factor that can affect natural gas generators is altitude. Though there is a scientific reasoning for this, the general simple explanation would be: as natural gas generators theoretically consumes less fuel at higher altitudes, this means less gas is being burned and less energy is being produced by the internal combustion reaction. A natural gas generator's engine would need to have the throttle wider in order to meet the same output at high altitudes when compared to being closed to sea level.
Durability
Natural gas generators can be considered a very reliable source of backup power that can often contend with a diesel generator, but a major drawback to natural gas generators is the overall lifespan. Natural gas generators generally have a shorter lifespan when compared to a diesel generator, because natural gas engines used in these generators tend to burn hotter in comparison to diesel generator engines.
Natural gas generators boast benefits and have their own quirks and though they do have their downsides, this shouldn't deter you from considering one as a candidate to back up your business or facility. When it comes to the world of generators, a natural gas generator or diesel generator may be a better fit for ones needs and applications, so it's important to learn about both to help make a better educated decision.
If you'd like to learn more about natural gas generators, we have plenty of resources available like: How Does a Natural Gas Generator Work?
Looking for a start when comparing a natural gas generator vs a diesel generator? Here's a good start: Benefits of Diesel Generators
If you've read a good amount and had some questions or would like to learn more about whether a natural gas generator is a better fit for your needs, you're also always welcome to reach out to us at Woodstock Power Company!
Give us a call or send us an email: 610-658-3242 or sales@woodstockpower.com
Additionally, you can fill out our Contact Form with any questions or inquiries and our representatives will get right back to you.
The Woodstock Power Company Experience
We have industry experts that focus on commercial backup power generator sets, with in-depth industry knowledge to help you choose the right generator that fits your needs.
Our experts are ready to assist you from answering any questions you may have about power generator sets to helping you find the best selection in our inventory based on:
Peak & Average Power Requirements
Fuel Preference (Natural Gas or Diesel)
Portability & Stationary Power
Prime & Standby Generator Requirements
Available Space & Exhaust Restrictions
Our experts are also able to help coach you on prime, continuous, and standby power generators, as well as finding the best surplus, new, or used generator that best fits your required application.
Looking to buy used generators? Check out our inventory or give us a call and we'll set you up with a generator that best fits your needs!
We carry only the most top rated new, used, and surplus power generator sets for sale, providing you with a great value generator that will fit your budget.
Our generators have been thoroughly inspected, serviced, and verified, which ensures that you will be buying a quality generator that you can depend on. If a generator is not up to par with industry standards, we make all necessary repairs or modifications, and fully test every generator before we sell. This ensures a full turnkey generator that's ready to fire up and go!
Due to our wide selection of generator sets, we're confident that we can find the model that best suits your operational needs.
We also buy used generators in good quality, if you have already upgraded and you're looking to sell your older model.
Feel free to contact us with any questions, concerns, or inquiries to learn more about the Woodstock Power Company experience and the quality level of products & services we provide.