Genset: An Overview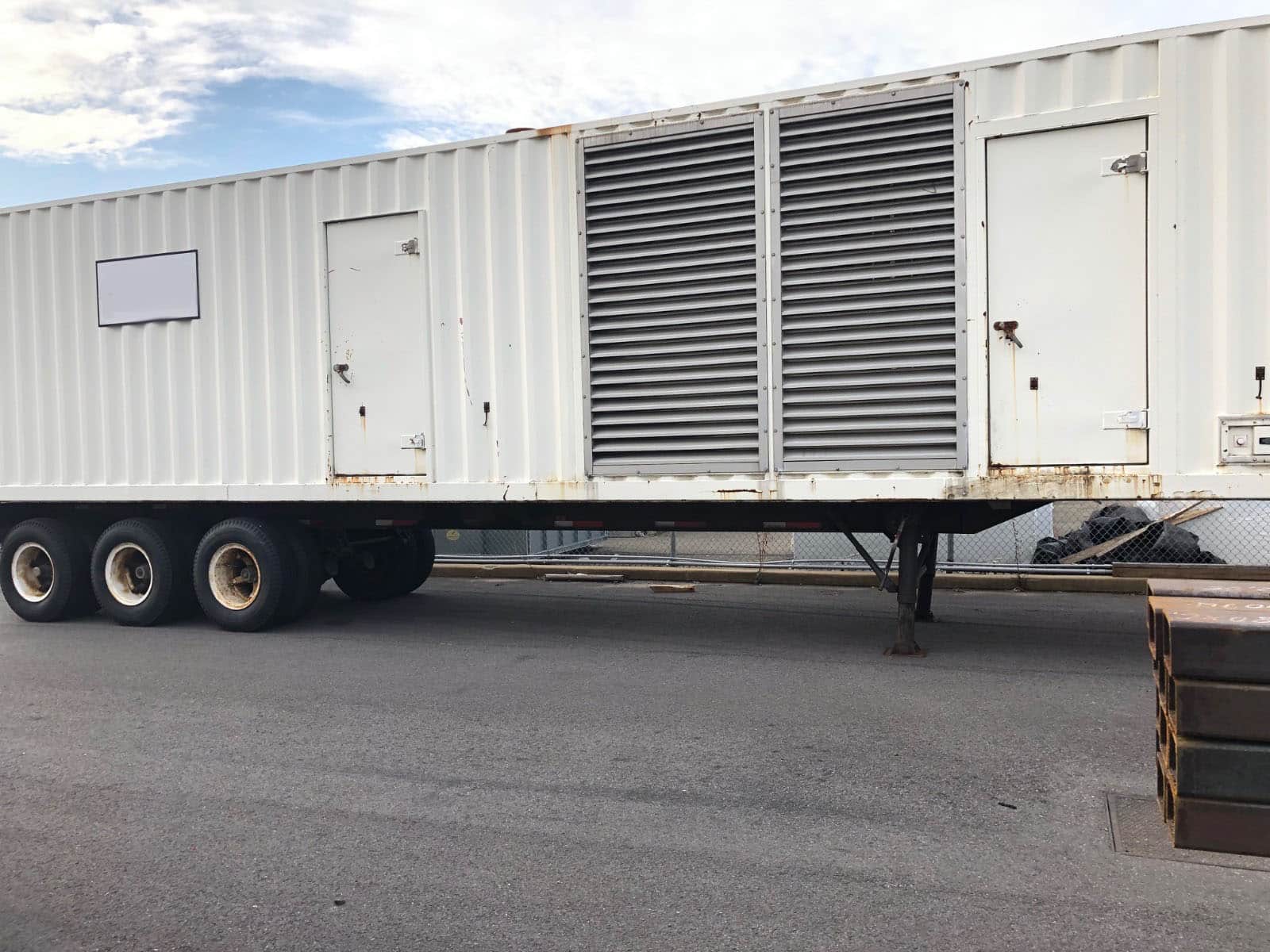 If you have been researching about backup generators (aka standby generators) to backup your business, facility, or even portable generators for operations that are located off the main power grid, then you may have come across the term "genset".
The word "genset" is a term used for a generator set, which consists of an engine and alternator (or generator end) combined together to generate electricity.
How Do They Work?
A genset works by converting chemical energy (the fuel) and converts it into mechanical energy. The alternator (generator end) comes into play by channeling the mechanical energy supplied by the engine to produce electricity.
The alternator consists of a stator and rotor (armature), which are the two main components. When the rotor spins around the stator, a magnetic field is created and produces a voltage on the stator. This process is known as electromagnetic induction. If the voltage on the stator is connected to a load, an electrical current is able to flow and enables the generator to produce power.
More information on commercial/industrial generators can be found here: What Is a Commercial Generator?
Types of Gensets
Fuel
Generators (or gensets) are categorized by the type of fuel that they use, with the two most commonly used gensets being diesel and natural gas.
Diesel generators are the most commonly used generator in the market for both backup power solutions and as primary power solutions. These generators run off of diesel fuel and are known to be one of the most versatile options available on the market due to the many different applications and industries that can benefit from using them.
Natural gas generators are also a popular choice when it comes to the commercial generator industry. These generators run off of natural gas and are often used for standby applications (aka as a backup generator), because they connect directly to the natural gas pipeline and produce the cleanest emissions when compared to their diesel counterparts.
More information on the fuel types can differences can be found here: Diesel vs Natural Gas Guide
Applications
When it comes to a genset, they are further categorized in terms of actual usage. These types of generators are broken down into standby, prime, and continuous.
Standby
A standby generator is synonymously known as the "backup generator". These classify as your typical backup power solution in the event of a power outage. These generator types are often stationary and installed inside a facility or on the surrounding property.
Prime
A prime generator is a genset that is designed to run for a prolonged period of time at variable loads up to a certain rated power output. These generators are often used at work sites or for projects that are located off of the main power grid. An item to keep in mind when dealing with a genset that's in prime configuration is that the overall output from the generator engine. Usually, the output will be less than the output of a standby genset.
Continuous
A continuous genset is similar to prime generators, but the difference is the load outputs. While prime generators are able to run for long a long duration of time at variable loads, a continuous generator is designed to continuously operate at maximum output for an unlimited number of hours.
Learn more about these generators types here:
If you're looking to learn more about generator sets or in the market for a generator, but not sure where to start looking, please reach out to us at Woodstock Power Company!
You can call or email us at 610-658-3242 or sales@woodstockpower.com
Additionally, you can fill out our Contact Form and one of our representatives will get back to you.
The Woodstock Power Company Experience
We have industry experts that focus on generator sets, with in-depth industry knowledge to help you choose the right generator that fits your needs.
Our experts are ready to assist you from answering any questions you may have about power generator sets to helping you find the best selection in our inventory based on:
Peak & Average Power Requirements
Fuel Preference (Natural Gas or Diesel)
Portability & Stationary Power
Prime & Standby Generator Requirements
Available Space & Exhaust Restrictions
Our experts are also able to help coach you on Final Tier 4 regulations and the potential impact it can have on your generators.
We carry only the most top rated new, used, and surplus power generator sets for sale, providing you with a great value generator that will fit your budget.
Our generators have been thoroughly inspected, serviced, and verified, which ensures that you will be buying a quality generator that you can depend on. If a generator is not up to par with industry standards, we make all necessary repairs or modifications, and fully test every generator before we sell. This ensures a full turnkey generator that's ready to fire up and go!
Due to our wide selection of generator sets, we're confident that we can find the model that best suits your operational needs.
We also buy used generators in good quality, if you have already upgraded and you're looking to sell your older model.
Feel free to contact us with any questions, concerns, or inquiries to learn more about the Woodstock Power Company experience and the quality level of products & services we provide.