Prime Power Generators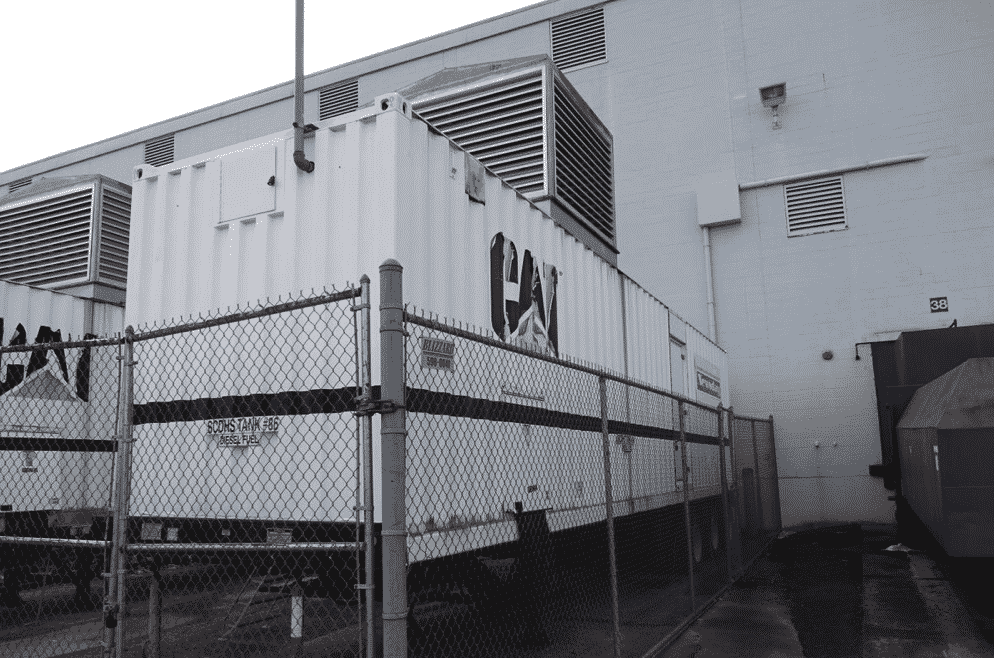 Prime power generators are generators that are able to run for a prolonged period of time at variable loads up to a certain rated power. Prime power generators can effectively run and operate at variable loads for prolonged periods of time, granted that there is enough fuel sufficiently available to keep it running.
Continuous fuel combustion in the engine produces large amounts of heat, which needs to be removed in order to prevent high temperature buildup. This is why prime generators usually have large cooling systems. The cooling systems work by circulating cool water in a cover around a diesel engine. The water that is circulated is cooled by a large radiator and cools the engine. The cooling system also cools the engine lubricating oil to ensure peak operating performance.
Why Use Prime Power Generators?
Prime generators are regularly used at work sites and acts as the primary source of continual power. When compared to other generator types, prime power generators can handle continuous use versus intermittent or standby only applications. Prime generators are often times attached to skids, chassis, or a trailer for mobility. The prime generator is then able to be transported to various locations for differing applications.
Prime generators are often used when a work site or operations location is off the power grid and the operation requires a reliable, continuous source of power.
Additional Benefits of Prime Power Generators – Load Management
Prime Power generators can be used in applications other than off the grid work. Prime power generators can be leveraged to offset power from utility companies at specific times via a method called load management.
Load management in short allows for a company to reduce energy usage during periods of heavy demand known as peak times. This is achieved by offsetting the energy (load) demand with a prime power generator.
There are two ways to use a prime power generator for load management:
Peak Shaving:
Peak shaving is possible when the utility company provides you with a set amount of power. If your business or operations exceeds the fixed amount, the prime power generator will start to run and make up for the difference. Normally, the utility provider will compensate your business for providing the additional power. This also allows the utility company to track and monitor your peak times and project how much power they need to provide across the grid.
Base Loading:
Base loading is the complete opposite of peak shaving. You would run your prime power generator at a fixed output and if you require power loads that exceed your generator's output capability, the utility company will help make up the difference.
The Woodstock Power Company Experience
We have industry experts that focus on commercial backup power generator sets, with in-depth industry knowledge to help you choose the right generator that fits your needs.
Our experts are ready to assist you from answering any questions you may have about power generator sets to helping you find the best selection in our inventory based on:
Peak & Average Power Requirements
Fuel Preference (Natural Gas or Diesel)
Portability & Stationary Power
Prime & Standby Generator Requirements
Available Space & Exhaust Restrictions
Our experts are also able to help coach you on prime, continuous, and standby power generators, as well as finding the best surplus, new, or used generator that best fits your required application.
We carry only the most top rated new, used, and surplus power generator sets for sale, providing you with a great value generator that will fit your budget.
Our generators have been thoroughly inspected, serviced, and verified, which ensures that you will be buying a quality generator that you can depend on. If a generator is not up to par with industry standards, we make all necessary repairs or modifications, and fully test every generator before we sell. This ensures a full turnkey generator that's ready to fire up and go!
Due to our wide selection of generator sets, we're confident that we can find the model that best suits your operational needs.
We also buy used generators in good quality, if you have already upgraded and you're looking to sell your older model.
Feel free to contact us with any questions, concerns, or inquiries to learn more about the Woodstock Power Company experience and the quality level of products & services we provide.