Benefits of Diesel Generator Cooling Systems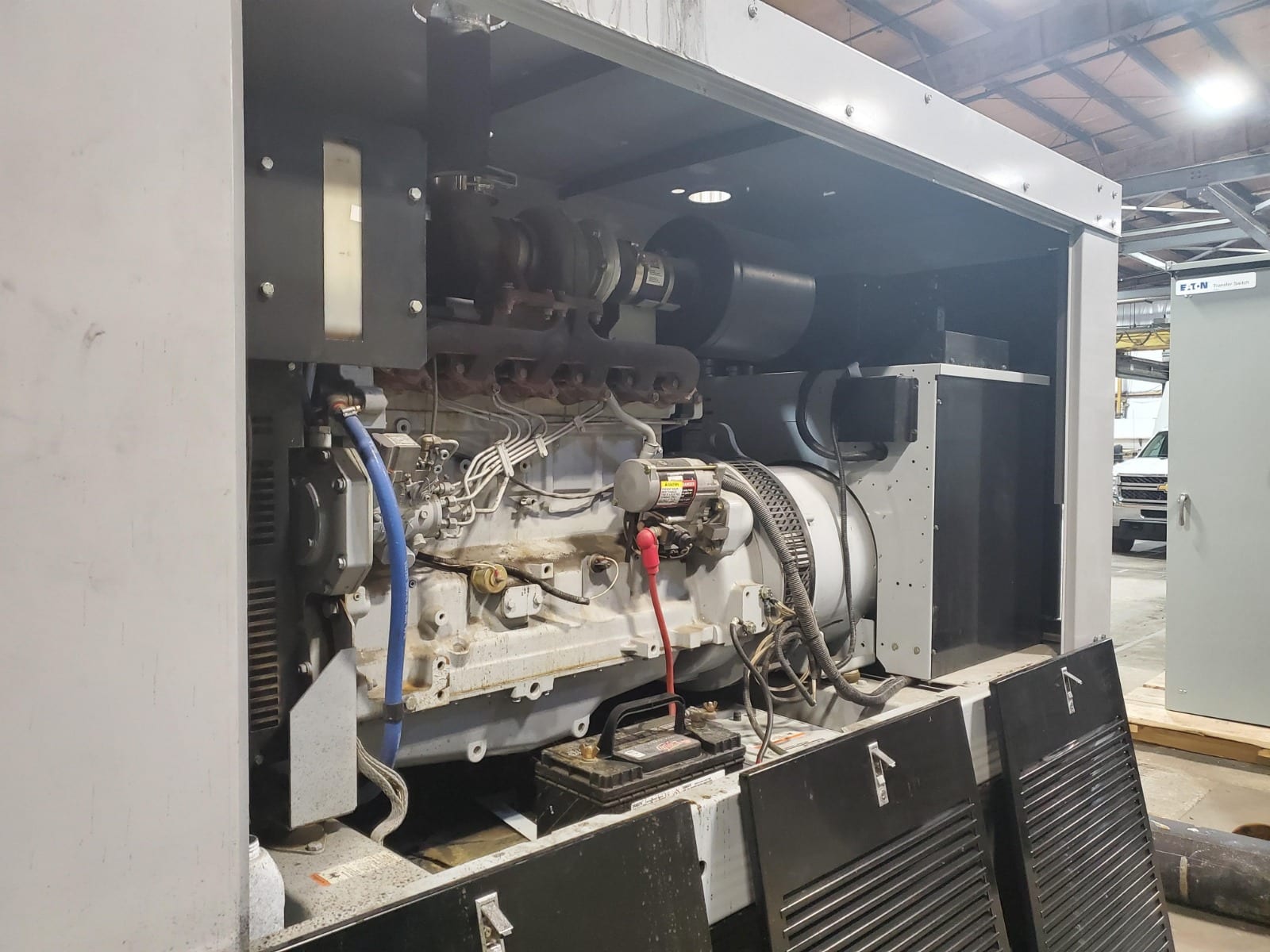 For years, diesel generators have been a popular choice used within a wide range of industries and applications. Diesel generators are known to be sturdy and built to last over time, as well as handle heavy workloads when required. Add to the fact that these units are they powerful, but also extremely fuel efficient helped make these generator units a staple within many industries across the board, including airports, agriculture, amusement parks, off-site construction, mining operations, data centers, educational institutions & facilities, hospitals & healthcare facilities, and even commercial/industrial properties.
While diesel generators boast many benefits on their own, the cooling system is what enables these generator sets to truly shine.
Diesel Air-Cooled or Diesel Liquid-Cooled
Air-Cooling
Air-cooling systems are commonly used for standby & portable diesel generators in lower kW ratings and uses the circulation of air to bring down the temperature by drawing cool air from the atmosphere, then blowing it internally across different parts of the generator set. This is a commonly employed method that helps prevent the generator from overheating.
A great benefit of air-cooled systems is that the generator set does not require a radiator, water pump, temperature gauge, or any connection hoses. You also won't have to worry about the coolant freezing, boiling, leaking, evaporating, becoming contaminated, or corrosion in the cooling system. Additionally, air-cooled diesel generators require less short-term maintenance, since the air-cooled system is relatively simple.
It's important to keep in mind that air-cooled generators can overheat if used for a long duration of time. Overheating can cause the generator engine to seize, can prompt the generator to shut down to prevent damage to the unit, or can irreparably damage the generator entirely. Air-cooled diesel generators are also fairly loud, as the fan generates noise as it blows air across the engine. It is also more difficult to reduce the noise levels via sound-attenuation, due to the airflow required to keep the generator cool.
Liquid-Cooling
Liquid-cooled systems are commonly used for standby & portable diesel generators in higher kW ratings and use coolants or oil to keep internal temperatures of parts down by using a radiator and water pump. The pump helps to distribute cooling liquid to the engine block through a network of hoses. The heat produced from the engine block is transferred into the coolant, which then loops to the radiator where it is then air cooled.
Liquid-cooled diesel generators require a good deal of more frequent maintenance when compared to their air-cooled counterparts, but it is often considered worthwhile for many diesel generator users. If using a diesel generator with a liquid-cooling system, you need to regularly check and monitor antifreeze levels, cooling liquid, hose connections, and also be sure to check for leaks.
One thing to keep in mind with liquid-cooling systems is that they have higher production costs, so they are often more expensive. The cost is usually worth the trade-off, since liquid-cooling systems tend to be more powerful & durable when compared to their air-cooling counterparts. Liquid-cooled diesel generators also tend to be quieter than air-cooled units, since it is possible to outfit the generator with a sound-attenuated enclosure.
If you're in the market for a diesel generator, but not sure which cooling system is right for you or if you're looking for a diesel generator within a budget, please reach out to us at Woodstock Power Company! We can work with you to find the right fit for your needs.
Give us a call at 610-658-3242 or send us an email sales@woodstockpower.com
Additionally, you can fill out our Contact Form and one of our specialists will get back to you!
The Woodstock Power Company Experience
We have industry experts that focus power generator sets, with in-depth industry knowledge to help you choose the right generator that fits your needs.
Our experts are ready to assist you from answering any questions you may have about power generator sets to helping you find the best selection in our inventory based on:
Peak & Average Power Requirements
Fuel Preference (Natural Gas or Diesel)
Portability & Stationary Power
Prime & Standby Generator Requirements
Available Space & Exhaust Restrictions
Our experts are also able to help coach you on Final Tier 4 regulations and the potential impact it can have on your generators.
We carry only the most top rated new, used, and surplus power generator sets for sale, providing you with a great value generator that will fit your budget.
Our generators have been thoroughly inspected, serviced, and verified, which ensures that you will be buying a quality generator that you can depend on. If a generator is not up to par with industry standards, we make all necessary repairs or modifications, and fully test every generator before we sell. This ensures a full turnkey generator that's ready to fire up and go!
Due to our wide selection of generator sets, we're confident that we can find the model that best suits your operational needs.
We also buy used generators in good quality, if you have already upgraded and you're looking to sell your older model.
Feel free to contact us with any questions, concerns, or inquiries to learn more about the Woodstock Power Company experience and the quality level of products & services we provide.