Generator Maintenance Checklist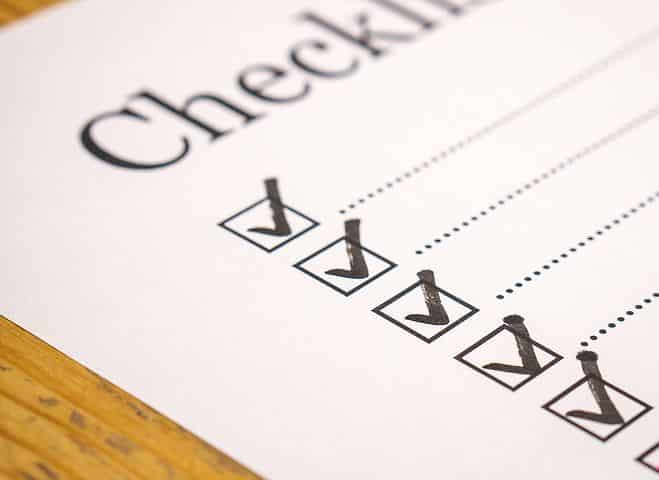 Nothing is more important than keeping your generator running clean and smooth. Here's a helpful generator maintenance checklist you should consult whenever you need it.
Generator Daily Maintenance Checklist
First, daily maintenance for generators comes easy. Here's what you need to do:
Run the generator as normal.
Confirm no alarms or warnings when running.
Generator Weekly Maintenance Checklist
Second, weekly maintenance comes with a few more important tasks. The goal here is to make sure everything runs smoothly week by week.
Run the generator (typically no-load, automatic transfer switch exercise cycle).
Check fuel levels and refuel as necessary.
Put the generator in "Auto" mode, for automatic startup.
Check that the circuit breaker is closed.
Check for fluid leaks.
Generator Monthly Maintenance Checklist
Third, assuming everything has goes smoothly during the weekly maintenance, you only need to do the following:
Inspect engine coolant level and engine oil level.
Check the battery charger.
Generator Bi-Annual Maintenance Checklist
Fourth, this checklist legally requires the work of a professional. Here's what needs to be done:
Schedule maintenance with a certified technician from Woodstock Power.
Inspect the enclosure, making sure it's free from debris.
Examine the battery electrolyte level and specific gravity.
Furthermore, check the battery cables and their connections.
Inspect all the drive belts.
Scan the coolant heater.
Also, check coolant lines and connections.
Next, examine for oil leaks and inspect lubrication system hoses and connectors.
Scan the exhaust system, muffler, and exhaust pipe.
Clean all air cleaner units.
Examine air induction piping and connections.
Inspect the DC electrical system, control panel, and all related accessories.
Last, inspect the AC wiring and all related accessories.
Generator Annual Maintenance Checklist
Fifth, a professional also needs to complete this checklist.
Schedule maintenance with a certified technician from Woodstock Power.
Change the oil and filter.
Also, change the fuel filter.
Replace the air filter.
Clean the crankcase breather.
Change out the spark plugs.
Then, check coolant concentration.
Flush line cooling system (as needed).
Following this, perform load bank testing.
Put Woodstock Power on Your Generator Maintenance Checklist
Finally, if you need a certified technician to maintain your generator the right way, then contact us at Woodstock Power. Known for our competence and customer service, we'll make sure your generator runs for years to come.