Diesel Generators for Mining Operations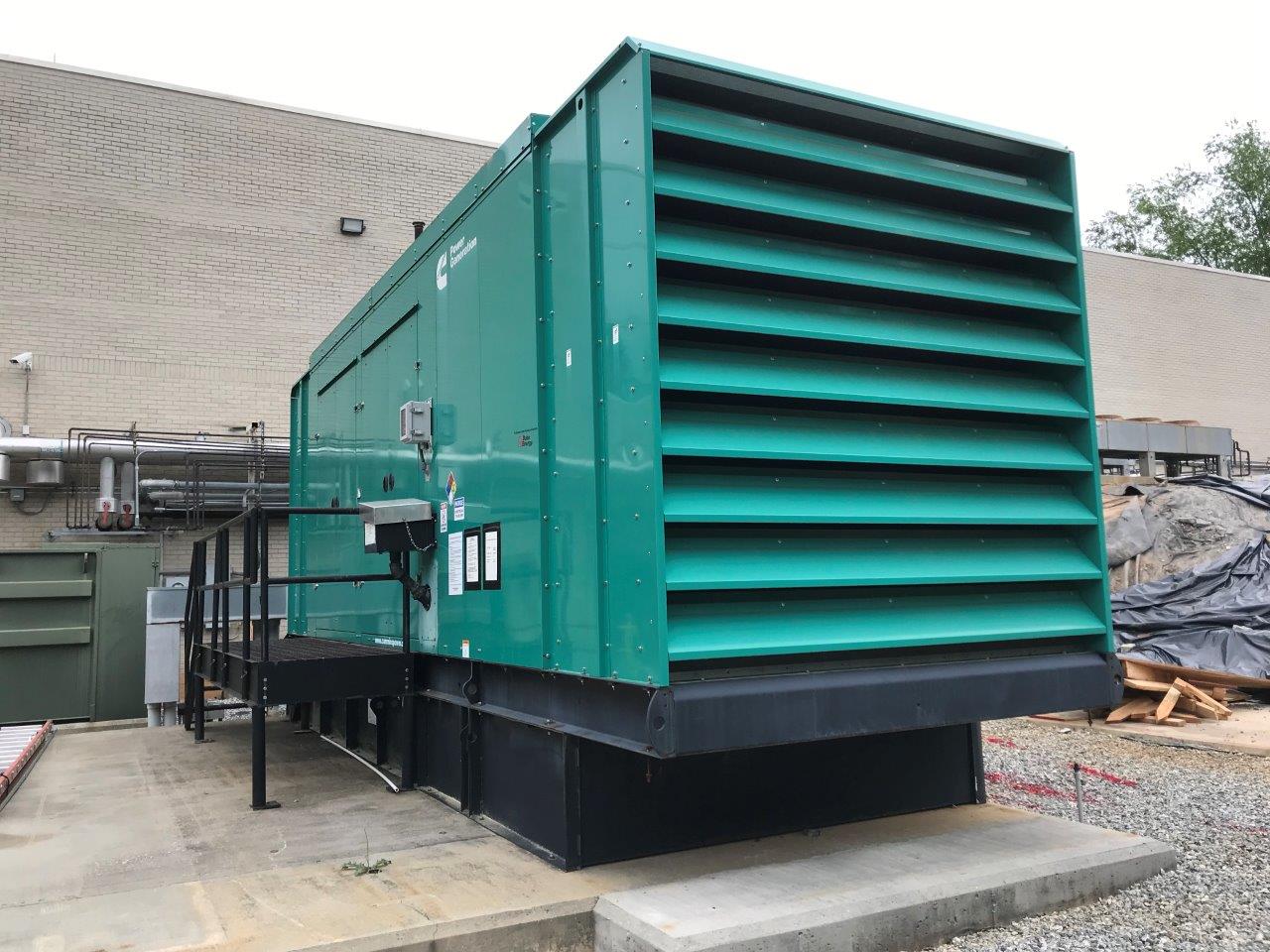 Mining sites and mining operations often take place in remote locations and usually access to the main power grid is not possible. This poses difficulties for mining operation efficiency that include inability to power key equipment, such as power shovels, drills, excavators, and lighting systems. Conducting mining operations without a power source to provide power to key equipment can result in increased time to complete tasks, labor-intensive work, and a need for increased manpower. A common solution is to leverage the use of commercial diesel generators.
Diesel generators are commonly used within the mining industry to conduct mining operations, even without access to the main power grid. In fact, power generated from diesel generators account for around 70% of a mining operation's operating power to help carry out tasks from drilling, rock breaking, hauling heavy objects and material loads, and transportation of harvest resources.
Why Diesel Generators?
There are a few reasons why diesel generators are the primary choice to use for mining operations.
Diesel generators are known for their durability, reliability, and versatility to handle projects of all types and sizes. The construction of a diesel generator is only part of it though.
Diesel generators require less service & maintenance when compared to their natural gas counterparts. Natural gas generators often need spark plug replacements or a full carburetor rebuild, while diesel generators do not face these challenges.
The single, most important factor of why diesel generators are commonly used for mining operations is quite simply due to the fuel type. Diesel fuel is known for its stability, energy density to volume ratio, and efficient consumption rates. Generally, diesel generators burn less than half amount of fuel in comparison to their natural gas counterparts, while achieving the same amount of work output.
Diesel generators are not without their downsides. Diesel generators rely on diesel fuel to continue running, which brings about the challenge of fuel capacity. Unlike natural gas generators, which can be connected to a natural gas pipeline or converted to use propane, diesel generators rely on diesel fuel tanks that must constantly be replenished as fuel is consumed and depleted. Diesel fuel must also be stored properly, as contaminants and moisture can cause damage to the generator. This requires careful planning in regards to storing fuel and transportation for refueling.
What to Look For in a Diesel Mining Generator
The Right Fit
There is many items to consider when it comes to choosing a diesel generator for mining operations. There are all types of mining projects and some are more intensive than others. While there are a lot of contributing factors to consider, we'll review some of the major points.
Start off by assessing the specific needs of the project; including any tasks and requirements that will need generator power to help determine required power output ratings. Properly sizing your generator is vital to ensure your operations can be carried out without issue while in the field.
Review all the features of the generator as well to ensure that it has specific capabilities and controls. Most importantly, be sure to evaluate any local or state laws and ordinances that can interfere with your generator selection. This could be EPA, zoning, or land laws.
If you will be using the generator continuously for long periods of time, be sure to look for prime generators that meet EPA emissions standards and regulations in your state.
Protection
Mining projects and operations usually take place in harsh remote environments and require rugged equipment that can meet these tasks head on. When selecting a generator for your mining operations, be sure to consider a sound weatherproof enclosure that can keep your generator safe from the elements, as well as protect it from possible incidents that may occur on the work site.
In order to ensure safety when working with a generator on-site, be sure that there is important safety features within the generator, such as an emergency stop feature. Other components can include oil pressure meters, temperature display monitoring, protected circuit breakers, and electrical fault fail safes.
There are many factors and considerations to take into account when selecting a diesel generator for mining operations, but these are a few of the major points to review. If you have any questions, are in the market for a diesel generator for mining operations, or seeking consultation, please reach out to us at Woodstock Power Company!
Give us a call or send us an email: 610-658-3242 or sales@woodstockpower.com
Additionally, you can fill out our Contact Form with any questions or inquiries and our representatives will get right back to you.
The Woodstock Power Company Experience
We have industry experts that focus on commercial backup power generator sets, with in-depth industry knowledge to help you choose the right generator that fits your needs.
Our experts are ready to assist you from answering any questions you may have about power generator sets to helping you find the best selection in our inventory based on:
Peak & Average Power Requirements
Fuel Preference (Natural Gas or Diesel)
Portability & Stationary Power
Prime & Standby Generator Requirements
Available Space & Exhaust Restrictions
Our experts are also able to help coach you on prime, continuous, and standby power generators, as well as finding the best surplus, new, or used generator that best fits your required application.
We carry only the most top rated new, used, and surplus power generator sets for sale, providing you with a great value generator that will fit your budget.
Our generators have been thoroughly inspected, serviced, and verified, which ensures that you will be buying a quality generator that you can depend on. If a generator is not up to par with industry standards, we make all necessary repairs or modifications, and fully test every generator before we sell. This ensures a full turnkey generator that's ready to fire up and go!
Due to our wide selection of generator sets, we're confident that we can find the model that best suits your operational needs.
We also buy used generators in good quality, if you have already upgraded and you're looking to sell your older model.
Feel free to contact us with any questions, concerns, or inquiries to learn more about the Woodstock Power Company experience and the quality level of products & services we provide.