Sound-Attenuated Generator Enclosures – An Overview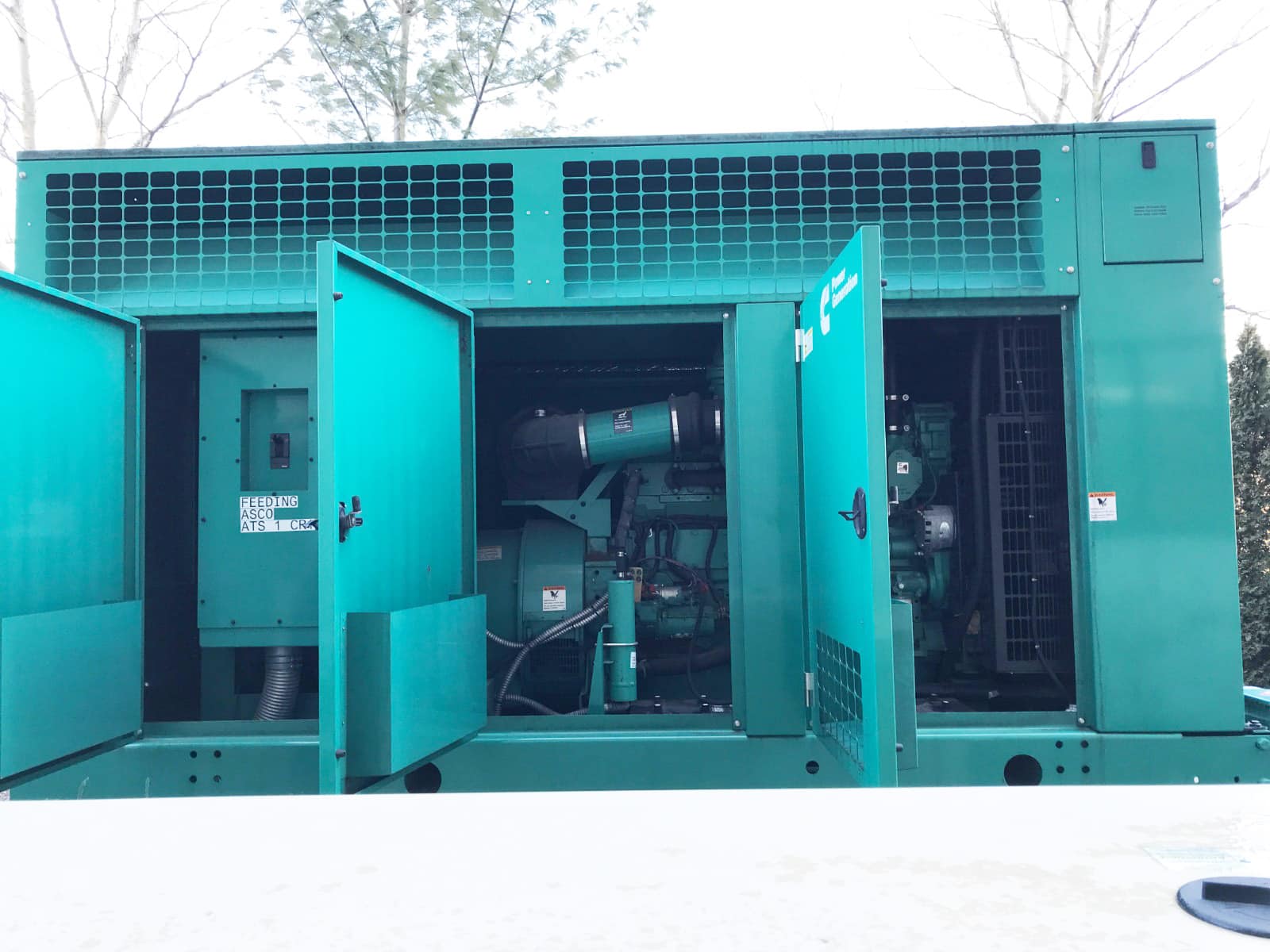 Commercial generators are heavily relied upon in many different industries, facilities, and operations to provide reliable backup power in case of emergencies, like a power outage. While the main consideration when selecting a generator might be focused on fuel type and power rating, it's important to keep noise levels in mind. There may be local noise ordinances in place and regulations that enforce a noise limitation that can also strictly adhere to commercial generators. Additionally, there may be local, state, and OSHA (Occupational Safety and Health Administration) guidelines that must be strictly followed and adhered to when selecting a commercial backup generator. This is because constant exposure to noise produced by generators by human ears can not only cause damage to ear drums, but the damage could even be irreversible.
You might be wondering, how loud can commercial generators get? Providing a small example, a 50 kW diesel generator can typically produce about 85 dB(A), which is the measurement of sound that human ears can hear and is comparable to the sound levels coming from city traffic. A bigger generator unit, such as a 1500 kW generator can be as loud (if not louder than) a jet engine flying 1000 feet above our heads, dialing in a sound level of 105 dB(A).
Clearly, this might not only be an annoyance to your neighbors or violate local ordinances & regulations, but it could be hazardous to the well-being of your employees and the general populace within the vicinity.
If you're planning on installing your generator outside your office or facility, it would be beneficial to invest in a sound-attenuated enclosure to help protect your generator from the elements and to help reduce the audible noise produced by the generator when it's running.
How Do Sound-Attenuated Enclosures Work?
Generator sound-attenuated enclosures work by not only housing the generator and providing protection from the elements (aka weatherproofing), but also are constructed to reduce noise produced from the generator.
A majority of generator manufacturers design enclosures that allow flexibility and the capability to modify the enclosure for noise level reduction. As a base, many generator manufacturers design and construct enclosures that assist in sound-attenuation, such as 12 – 14 gauge steel construction that creates what is called an Acoustic Barrier. These are specifically designed to effectively provide a Noise Control Barrier, which can help reduce noise by up to 40 dB(A), non-hydroscopic sound insulation (Acoustic Insulation), which is sound absorbing insulation installed within or attached to the interior panels. Isolation mounts, which helps absorb vibrations can help in reducing noise, and exhaust system. Exhaust systems are taken into consideration, because the generator's muffler style plays a significant role on the noise production.
Sound-Attenuated Enclosure Levels
Each major manufacturer designs and produces their own sound-attenuated enclosures that were made for specific generator models and provided different levels of sound-attenuation, as well as weatherproofing benefits. With sound-attenuated enclosures for generators, they are classified by levels of sound-attenuation.
For example, Cummins sound-attenuated enclosures are categorized by Level I, Level II, and Level III.
Level I – Generator operates at 70 to 89 dB(A)
Level II – Generator operates at 63 to 78 dB(A)
Level III – Generator operates at 68 to 70 dB(A)
What Is the Difference for Weatherproof & Sound-attenuated Enclosures?
Weatherproof enclosures do offer some sound-attenuation, but usually provide just the bare minimum. Sound-attenuated enclosures are designed to reduce as much noise produced from the generator as possible. In addition, sound-attenuated enclosures also usually provide weatherproof construction to help protect your generator from the elements.
While we wanted to cover the overall basics of generator enclosures, there are many factors that can come into play in regards to not only safeguarding your generator, but also steps you can take to reduce generator noise.
If you're looking for more information about weatherproof enclosures or sound-attenuated enclosures for your generator, please reach out to us at Woodstock Power Company!
610-658-3242
Or fill out our Contact Form
THE WOODSTOCK POWER COMPANY EXPERIENCE
We have industry experts that focus on commercial generator sets, with in-depth industry knowledge to help you choose the right generator that fits your needs.
We are industry leaders in buying and selling used generators to fit the needs of many businesses, including commercial, industrial, medical, agricultural, and university. This includes facilities like hospitals, better living centers, nursing home, airports, hotels, resorts, restaurants, retail centers, manufacturing, production, and more.
Our experts are ready to assist you from answering any questions you may have about power generator sets to helping you find the best selection in our inventory based on:
Peak & Average Power Requirements
Fuel Preference (Natural Gas or Diesel)
Portability & Stationary Power
Prime & Standby Generator Requirements
Available Space & Exhaust Restrictions
We carry only the most top rated new, used, and surplus power generator sets for sale, providing you with a great value generator that will fit your budget.
Our generators have been thoroughly inspected, serviced, and verified, which ensures that you will be buying a quality generator that you can depend on. If a generator is not up to par with industry standards, we make all necessary repairs or modifications, and fully test every generator before we sell. This ensures a full turnkey generator that's ready to fire up and go!
Due to our wide selection of generator sets, we're confident that we can find the model that best suits your operational needs and budget.
We also buy used generators in good quality, if you have already upgraded and you're looking to sell your older model.
Feel free to contact us with any questions, concerns, or inquiries to learn more about the Woodstock Power Company experience and the quality level of products & services we provide.