Commercial Generators for Events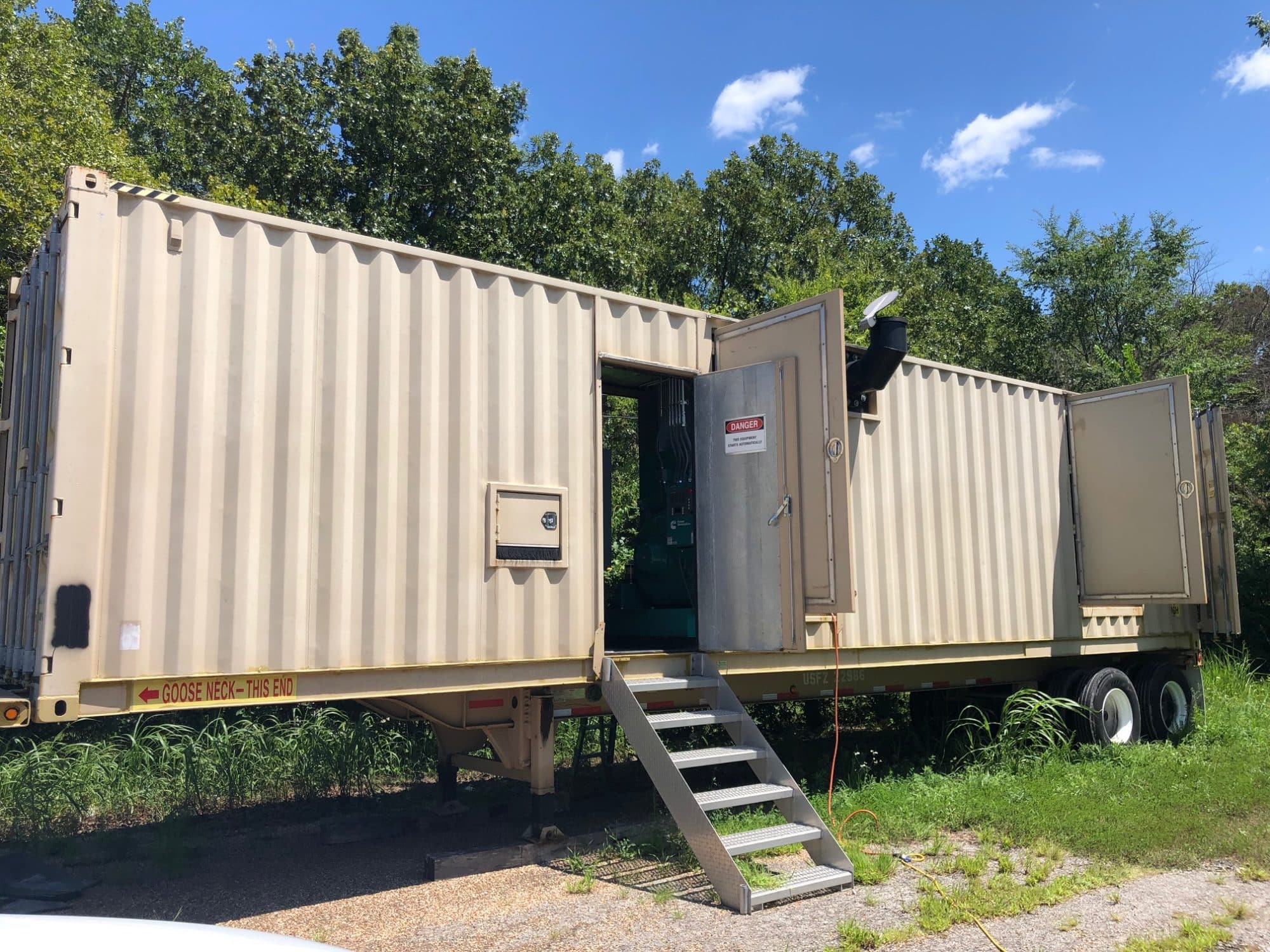 When holding an event that takes place outdoors, such as festivals, concerts, weddings, ceremonies, fairs, or even sporting events, it is important to keep in mind the need for a reliable power source. Portable commercial generators can serve as a primary source of power to help reliably power key equipment and systems to ensure the event can carry on without interruptions. Often times, outdoor events are held at a remote location away from the main power grid and that's where these portable commercial generators are commonly leveraged.
Aside from the obvious fact of keeping the crowd of attendees pleased, having a reliable source of power can also help to maintain a safe environment. A majority of events are often held at night or are day-long affairs. With a lack of reliable power, lighting systems can cease to function and result in potential injury panic or injury with attendees, food could spoil, and could be considered a failed event.
If you're looking for a generator to power your event, here are a couple items you should consider.
Buy or Rent a Generator?
The answer to this question heavily relies on the frequency of the event. If this event is held on an annual basis, it may be more cost-effective to rent a commercial generator for the planned event. Portable rental generators are a great short-term solution that allows you to rent the generator for a specific period of time, and then return the generator when the event is over. A large benefit of generator rentals is that generator rental companies perform the required regular service, maintenance, and testing of these generators to ensure that they're ready to go before each deployment. A downside is that depending on duration of the rental, generator rental costs can add up.
If the event takes place on a more frequent basis, it may be a sound investment in purchasing a generator for long-term use. As we mentioned, generator rental costs and any associated fees could add up if the rental contract takes place over a long period of time. There may possibly even be a point of equilibrium where the total rental fees amount to almost as much as the cost of buying your own generator. When you own your own generator, you are able avoid rental fees. There is also the option of purchasing a used generator to not only acquire a generator, but also save a significant amount of money when compared to buying a new generator. The downside to owning your own generator is that you are responsible for regular service, maintenance, and testing that is entailed with ownership.
It is important to take into account how often you may need a generator to power your event and evaluate both intrinsic and extrinsic values before making your decision.
Powering Your Event
Event planners are usually the team members that are held responsible for not only planning out the event, but are also responsible for how the event will be run. This especially includes calculating power requirements and understanding the power needs of all equipment and systems.
If you're not too savvy with calculating power needs and requirements, we recommend that you consult a professional that can help you calculate your needs and determine what type of generator and power output rating you would need to successfully power your event. Most often, the professional is a dealer or works with dealers that can provide you with generator options.
Also be sure to cover proper generator management, safety, and handling with a professional to ensure that you're correctly working with the generator. You can also ask if the professional or their company can provide on-site support staff during the event in case of emergencies or overall care of the generator during the duration of its use.
There are many factors that go into generators for events, including technical details, specifications, requirements, and operation of a generator. If you're looking for help getting started or simply looking for a generator for event planning, please reach out to us at Woodstock Power Company!
610-658-3242
Or fill out our Contact Form
THE WOODSTOCK POWER COMPANY EXPERIENCE
We have industry experts that focus on commercial generator sets, with in-depth industry knowledge to help you choose the right generator that fits your needs.
We are industry leaders in buying and selling used generators to fit the needs of many businesses, including commercial, industrial, medical, agricultural, and university. This includes facilities like hospitals, better living centers, nursing home, airports, hotels, resorts, restaurants, retail centers, manufacturing, production, and more.
Our experts are ready to assist you from answering any questions you may have about power generator sets to helping you find the best selection in our inventory based on:
Peak & Average Power Requirements
Fuel Preference (Natural Gas or Diesel)
Portability & Stationary Power
Prime & Standby Generator Requirements
Available Space & Exhaust Restrictions
We carry only the most top rated new, used, and surplus power generator sets for sale, providing you with a great value generator that will fit your budget.
Our generators have been thoroughly inspected, serviced, and verified, which ensures that you will be buying a quality generator that you can depend on. If a generator is not up to par with industry standards, we make all necessary repairs or modifications, and fully test every generator before we sell. This ensures a full turnkey generator that's ready to fire up and go!
Due to our wide selection of generator sets, we're confident that we can find the model that best suits your operational needs and budget.
We also buy used generators in good quality, if you have already upgraded and you're looking to sell your older model.
Feel free to contact us with any questions, concerns, or inquiries to learn more about the Woodstock Power Company experience and the quality level of products & services we provide.