Power Outage Statistics Mean More Generator Demand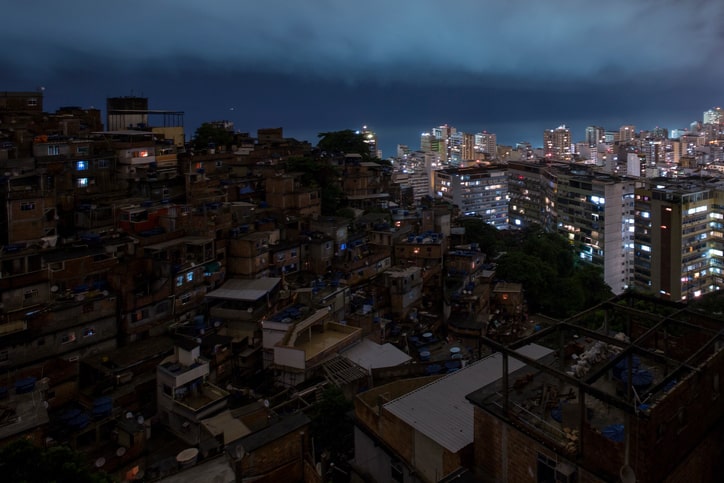 In the United States, citizens see more power outages than any other developed nation. Power outage statistics for the U.S. indicate that the instances of blackouts have also been increasing over the last decade, with people in the upper Northwest of the country seeing an average of 214 minutes of outages per year. Many factors contribute to the growing number of outages, such as wildfires and severe weather and storms, but the root of the problem (according to the director of the Technological Leadership Institute at the University of Minnesota, Massoud Amin) may be "aging infrastructure and a lack of investment and clear policy to modernize the grid."
A rising number of outages also means there is a greater demand for power generators, as businesses and individuals look for ways to protect against downtime and loss of power that blackouts cause. Woodstock Power Company is a highly trusted used generator sales company. We specialize in refurbishing and supplying high-quality units at affordable prices, making it possible to protect your power on any budget. A rise in demand of generators can be a good thing for consumers; with the rise in demand comes greater selection from suppliers.
Power Outage Statistics – Where to Buy, Sell or Rent
If you've experienced the increase in power outages yourself or have been studying statistics showing the large amount of downtime experienced across the country, you may be thinking about ways to protect your home or business in the case of blackouts. Woodstock Power Company is a great place to turn when you need backup power. Our services include buying, selling and renting used generators. Reasons to choose Woodstock to provide a backup unit include:
Reliable Power: Every generator in Woodstock's inventory has been carefully tested by professionals to stand up to our high standards. When necessary, our team of pros complete tune-ups and refurbishments to keep generators running at maximum efficiency.
Affordable Prices: Buying used from Woodstock can save you up to 75% the cost of a new generator. For short-term power backup or if you're just not ready to invest in a generator of your own, we also offer generators and other power accessories for rental.
Unbeatable Customer Service: With customer service available 24/7 and knowledgeable staff to help offer all the information you need about power outages and generators, Woodstock makes it easy to get the assistance you need.
Trust Woodstock for Power Outage Statistics & So Much More!
Whether it's power outage statistics or advice on how to tune-up your generator, Woodstock Power Company is a trusted source of information. Our outstanding customer service staff is standing by 24/7 to offer tips and information regarding power generation and related topics. If you're looking to provide backup power for your home or business in case of power outages, browse our inventory of gently used, affordable generators. On a budget? We'll work with you to come up with a financing plan that will enable you to get the backup power you need.
Contact Information:
Phone: 610-658-3242
Email: sales@woodstockpower.com