Items to Consider When Working with a Generator Dealer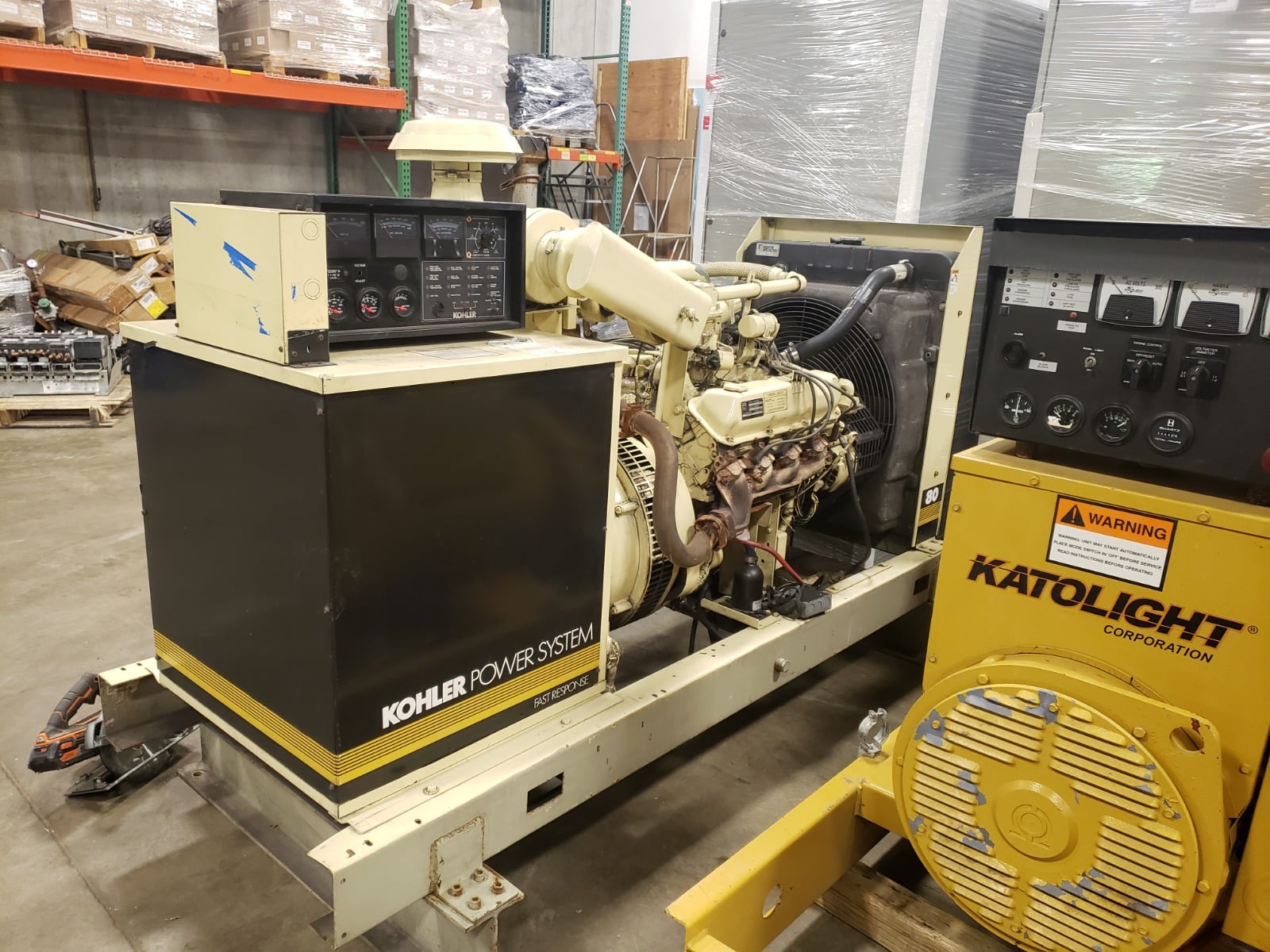 When looking to purchase, rent, or install a new, used, or rental backup generator for your business operations, industrial applications, or facilities, the first step you might take is to look for a generator dealer that services your region. While there might be many search results for generator dealers, it's important to find a reputable generator dealer that best fits you and your company.
Find a Dealer You Can Trust
A reputable dealer will be able to provide consultation to assess your power needs and requirements, provide recommendations, including generator options, and walk you through the purchasing, transportation, installation, and post installation process from start to finish. There are many outlets with fake seller platforms that attempt to scam customers who are looking to purchase a generator.
Reputable dealers are able to verify key information about their generators, including hours, condition, provide photos, what the generator was mainly used for, and serial numbers to help verify the generator's authenticity.
Generator dealers can also help find a generator that fits your needs, as well as your budget. Some more established dealers will even offer financing options.
Many reputable dealers also make sure to keep their active inventory up to date via their website. This is an important factor to consider, since dealers with constantly rotating inventory is a good indicator that they are constantly active in the buying and selling process.
Also, when visiting their website, be sure to take time to browse their content and check if they provide services beyond selling generators. Some generator dealers may only deal with the buying, selling, or rental processes, but may not provide site survey and installation services. This may require you to find a separate generator service company that handles installation, as well as routine service & maintenance.
If you have questions, always be sure to contact the dealer to have them answer your questions and put your mind at ease. Generator dealers usually welcome calls and inquiries, as well as enjoy providing consultation and provide generator recommendations to help you find a generator that fits your needs. Reputable generator dealers possess vast amounts of in-depth knowledge in regards to generators and are usually more than willing to share.
Key Items to Review with Generator Dealers
When buying a used generator, be sure to check the age of the generator, the number of hours on the generator, primary use of the generator prior to being sold to the dealer, service & maintenance history, any/all records associated with the generator, brand manufacturer, generator photos, and  warranty (if any).
Reputable generator dealers, especially those who specialize in the used generator market pay extra special attention to inventory that they are buying and selling to ensure that they can provide reliable quality generators to their customers.
Dealer Services
Most generator dealers not only specialize in buying, selling, and renting generators, but they also specialize in generator related services, such as site surveys, required power calculations, generator foundations, electrical connection & wiring, generator transportation, installation processes, post-installation services, and routine service & maintenance. When buying a new or used generator, see if the dealer can provide/offer these services to help simplify the overall generator acquisition process.
Conclusion
While there are many items to consider when choosing a generator dealer to team up with, these are some of the most important factors to review. When choosing a generator dealer, you're not simply buying a generator, but you're also building a short-term (or even long-term) business relationship. Be vigilant, keep these items in mind, and look for a dealer that fits for you.
If you're looking for a new, used, surplus or rental generator for your business operations, industrial applications, or facilities or simply looking for more information, please reach out to us at Woodstock Power Company! We operate nationwide across the US!
Our team is ready to assist you with your generator needs!
610-658-3242
Or fill out our Contact Form
THE WOODSTOCK POWER COMPANY EXPERIENCE
We have industry experts that focus on commercial generator sets, with in-depth industry knowledge to help you choose the right generator that fits your needs.
We are industry leaders in buying and selling used generators to fit the needs of many businesses, including commercial, industrial, medical, agricultural, and university. This includes facilities like hospitals, better living centers, nursing home, airports, hotels, resorts, restaurants, retail centers, manufacturing, production, and more.
Our experts are ready to assist you from answering any questions you may have about power generator sets to helping you find the best selection in our inventory based on:
Peak & Average Power Requirements
Fuel Preference (Natural Gas or Diesel)
Portability & Stationary Power
Prime & Standby Generator Requirements
Available Space & Exhaust Restrictions
We carry only the most top rated new, used, and surplus power generator sets for sale, providing you with a great value generator that will fit your budget.
Our generators have been thoroughly inspected, serviced, and verified, which ensures that you will be buying a quality generator that you can depend on. If a generator is not up to par with industry standards, we make all necessary repairs or modifications, and fully test every generator before we sell. This ensures a full turnkey generator that's ready to fire up and go!
Due to our wide selection of generator sets, we're confident that we can find the model that best suits your operational needs and budget.
We also buy used generators in good quality, if you have already upgraded and you're looking to sell your older model.
Feel free to contact us with any questions, concerns, or inquiries to learn more about the Woodstock Power Company experience and the quality level of products & services we provide.