Generators for Business Disaster Recovery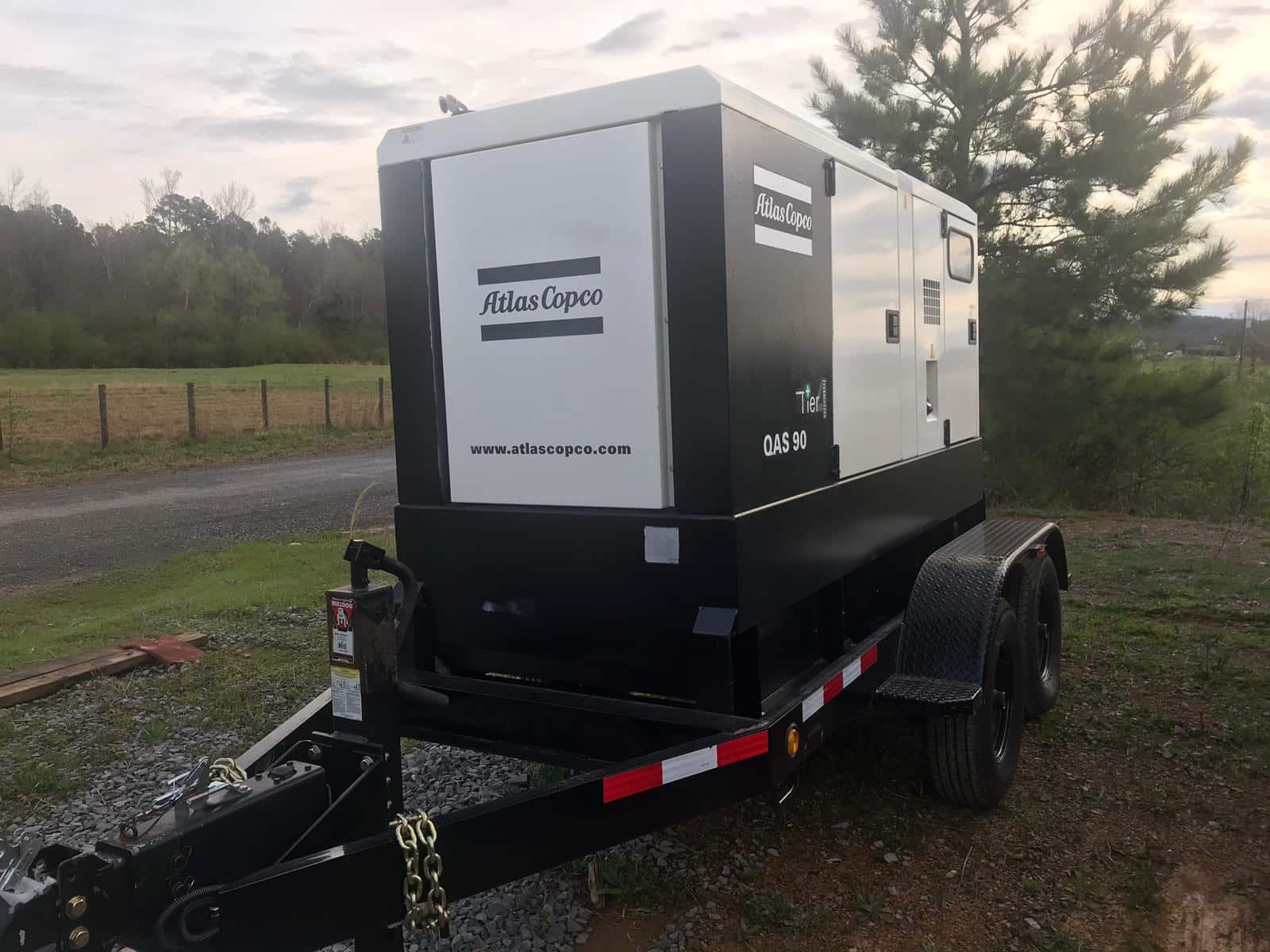 With the more occurrences of natural and man-made disasters, there has been an increasing need of backup power. While preparation plays a key factor in preparing for a disaster, natural disasters such as hurricanes, tornadoes, or earthquakes can happen at any time. If you're in an area where natural disasters are a regular occurrence, it would be ideal to establish a disaster recovery plan.
A disaster recovery plan is a documented process or set of procedures set in place to recover and protect a business IT infrastructure in the event of a disaster. These plans, which are typically documented in written form, specify procedures that an organization must follow in the event of a disaster. It is basically an instructional guide that is distributed to all staff and employees that lay out guidelines, protocols, and necessary actions that must be taken in the event of a natural disaster to not only mitigate any potential operational or financial losses, but also ensure the safety of all employees and staff on-site.
While there are some businesses that are able to afford a temporary shutdown of business operations or operate at limited capacity during power outages, there are businesses in specific industries that may not be able to afford loss of operations due to power outage, such as manufacturing and processing plants that work on a tight deadline or work with perishable goods that must be temperature controlled.
At the end of the day, loss of operations due to power loss can equate to loss in revenue, hazardous work conditions for employees and staff on site, damage to key equipment, and potentially damage to reputation due to missing any quotas or deadlines with clientele.
Generator Options
When it comes to having backup power for your business operations, industrial applications, or facilities to help safeguard your business against power outages, there are two main options – a standby generator installed on-site or a portable generator rental, which is a short-term mobile generator rented out from a generator company.
Standby Generators
Standby generators, also known as stationary backup generators are installed on-site at your business facility and can be paired with an automatic transfer switch (ATS) that prompts the generator the kick in and begin providing power in the event of a power outage, removing the need of a staff member to be on-site to manually flip the switch. These generators are permanently installed inside or outside of your facility and can help mitigate downtime due to power loss, while also reducing the stress of looking for a rental generator. While there is the inherit benefit of reliable backup power, regular service & maintenance is an absolute necessity to ensure that generator can perform when needed. Additional items to consider would be initial cost of acquisition and installation services associated with the generator.
More information about standby generators can be found here: Standby Generators
Rental Generators
Portable rental generators are another solution that can help safeguard your business against power loss due to power outage. These generators can be rented for short-term, temporary backup power to help safeguard your business or to help in the recovery process.
Rental generators can be run in prime or continuous power for a long duration of time, often come equipped with a voltage selector switch to handle a variety of power requirements, and mounted on a chassis for easy transportation. These portable backup generators are built with durability in mind, with never-flat tires, hitches to easily tow and transport the generator from location to location on-site, and simple design, these generators are designed with ease of use in mind.
Though there are many benefits to having a generator rental, there is some work that needs to be conducted prior to use. When using a rental generator, you would need to be able to disconnect the utility power feed from the building's electrical panel and quickly connect the generator rental. This would require proper generator sizing and establishing a rental contract with a generator rental company. There is no worst situation than having to scramble for a rental generator from a dealer with no prior history working together.
Additionally, it's important to evaluate the rates for generator rentals. If your business or facility is in an area prone to power outages or high risk areas of natural disasters, renting a generator can add up over time. In this case, it may eventually become more cost-effective to purchase and install a standby generator.
More information about rental generators can be found here: Portable Generator Rentals
Portable Generators for Municipalities
Backup generators and portable generator rentals are not only great backup power solutions for businesses and facilities, but are also commonly used within many municipalities for disaster recovery efforts to help keep key services going, including emergency response & medical, as well as other services that is considered vital for recovery operations.
More information about generators used in municipalities can be found here: Generators for Municipalities
Conclusion
There are a many benefits to having a backup generator for your business or facility, but there is also a lot of pre-planning involved. It's important they key-decision makers within your company should devise and publish an emergency and disaster recovery plan. Planning around these scenarios can help ensure that your company can either mitigate or recover quickly from losses due to power outage.
If you're looking for more information or consultation on how to safeguard your business or facility, please reach out to us at Woodstock Power Company.
610-658-3242
Or fill out our Contact Form
THE WOODSTOCK POWER COMPANY EXPERIENCE
We have industry experts that focus on commercial generator sets, with in-depth industry knowledge to help you choose the right generator that fits your needs.
We are industry leaders in buying and selling used generators to fit the needs of many businesses, including commercial, industrial, medical, agricultural, and university. This includes facilities like hospitals, better living centers, nursing home, airports, hotels, resorts, restaurants, retail centers, manufacturing, production, and more.
Our experts are ready to assist you from answering any questions you may have about power generator sets to helping you find the best selection in our inventory based on:
Peak & Average Power Requirements
Fuel Preference (Natural Gas or Diesel)
Portability & Stationary Power
Prime & Standby Generator Requirements
Available Space & Exhaust Restrictions
We carry only the most top rated new, used, and surplus power generator sets for sale, providing you with a great value generator that will fit your budget.
Our generators have been thoroughly inspected, serviced, and verified, which ensures that you will be buying a quality generator that you can depend on. If a generator is not up to par with industry standards, we make all necessary repairs or modifications, and fully test every generator before we sell. This ensures a full turnkey generator that's ready to fire up and go!
Due to our wide selection of generator sets, we're confident that we can find the model that best suits your operational needs and budget.
We also buy used generators in good quality, if you have already upgraded and you're looking to sell your older model.
Feel free to contact us with any questions, concerns, or inquiries to learn more about the Woodstock Power Company experience and the quality level of products & services we provide.