Backup Generators for Utility Failures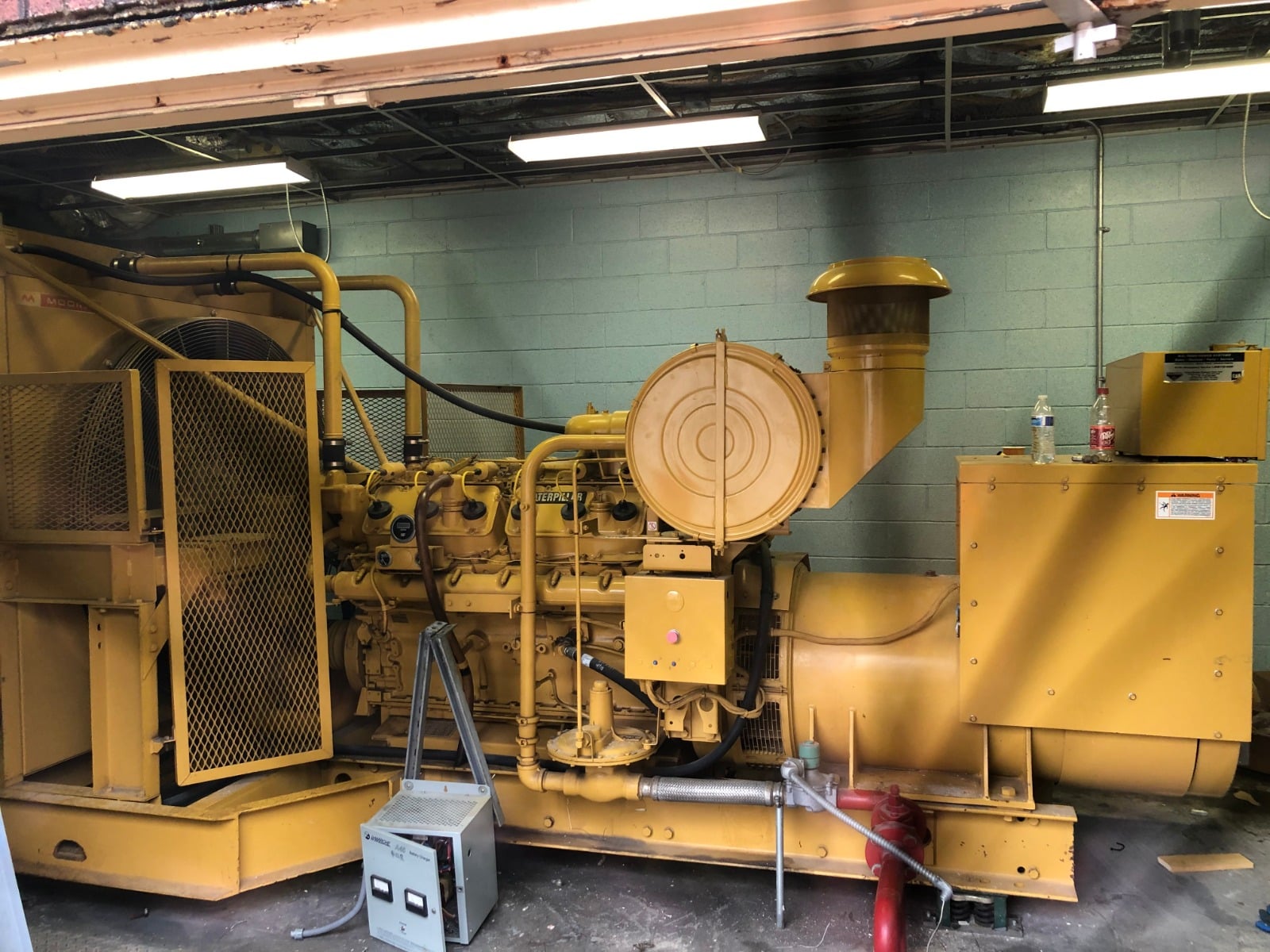 Power outages due to utility failures can negatively impact your business or facility by bringing operations to a halt. Power outages can range from seconds to days, especially during periods of power outages. Utility failures can occur at any time and for any reason, having a reliable backup power solution on-site can be a ensure that operations can continue running without a hitch.
What Can Cause a Utility Failure?
The cause of a utility failure can vary from geolocation, time of year, or can quite simply be due to an unexpected occurrence. Here are some of the most common causes:
Natural disasters
Man-made disasters
Routine/emergency utility service or maintenance
Winter weather
Natural Disasters
Natural disasters ranging from tornadoes, hurricanes, earthquakes, severe super storms, or even wildfires can either take out utilities or prompt utility companies to shut down utility services in order to prevent potentially dangerous situations. For example, earthquakes can prompt gas utility companies to shut off the natural gas pipeline in order to prevent fires or explosions from occurring or more recently, electrical utility companies in California are conducting planned power outages due to wildfires in order to mitigate the potential spread of wildfires & mitigating potential causes of outbreak.
Man Made Disasters
Man made disasters can range from an accident between a vehicle and a utility pole, a dump truck forgetting to reset their truck bed and driving through utility cables, service workers cutting the wrong line, there can be many reasons – all of which can cause unexpected utility failure.
Routine Utility Service
While some companies may pre-plan shutting off utilities due to natural disasters, such as wildfires. There are other instances where utility companies must cut off service, such as routine or scheduled service or maintenance. While these tasks are usually planned out and utility customers are notified ahead of time, it can still bring operations of your business or facility to a stop.
Winter Weather
Those who live in areas that experience cold weather and freezing climate have probably faced the worst that winter can bring. In some areas, temperatures can become so cold that water pipes burst and utility cables freeze. If the area experiences snow, heavy accumulations of snow can cause trees to fall, taking out power lines with them.
Generator Solutions
Having a backup generator on-site can be a lifesaver when it comes to utility failures. In these types of situations there are two main types of generators that can be leveraged, which are standby generators and portable generators. An overview of these types of generators can be found below:
Standby Generators
Installing a commercial or industrial grade backup generator on-site of your business or facility can help most businesses overcome these challenges when experiencing utility failure. A backup generator is connected directly to the facility's electrical circuit, so the power delivery is generally self-contained without relying on the main power grid's utility cables or poles.
Installing a backup generator can be a reliable solution, but it is not solution where you can simply buy a generator and plug it in.
If you're interested in a backup generator for your business or facility, but looking for more information before making a purchase, more information can be found here: What Is a Standby Generator?
Portable Generators
Portable generators are mobile form factors of a commercial generator or industrial generator. Portable generators are great temporary or short-term solutions for those experiencing power outages. These generators are usually available with rental companies and dealers who specialize in generator rentals to help keep your business running until power from the main grid is restored.
A key benefit to portable generators is their mobility. Portable generators can be moved around from location to location around your facility or property as needed and can provide power to perform tasks, acting as your power source.
Keep in mind that leveraging these generators aren't simply rent & plug in. Your facility must be properly prepared to ensure that this generator can be wired into the facility's electrical circuit and easily removed when it's no longer needed.
More information about portable generators and how they are viable short-term power solutions can be found here: Benefits of Portable Generators
If you're looking to learn more about how a backup generator can help your business or facility through power outages, whether due to utility failure or other causes, please reach out to us at Woodstock Power Company!
Call us at 610-658-3242, send us an email: sales@woodstockpower.com or you can simply fill out our Contact Form and one of your specialists will get right back to you.
The Woodstock Power Company Experience
We buy used generators and we sell used generators. With your satisfaction in mind, we focus on providing the best possible experience when buying or selling a used generator.
We have industry experts that focus on commercial backup power generator sets, with in-depth industry knowledge to help you choose the right generator that fits your needs.
Our experts are ready to assist you from answering any questions you may have about power generator sets to helping you find the best selection in our inventory based on:
Peak & Average Power Requirements
Fuel Preference (Natural Gas or Diesel)
Portability & Stationary Power
Prime & Standby Generator Requirements
Available Space & Exhaust Restrictions
Our experts are also able to help coach you on prime, continuous, and standby power generators, as well as finding the best surplus, new, or used generator that best fits your required application.
Looking to buy used generators? Check out our inventory or give us a call and we'll set you up with a generator that best fits your needs!
We carry only the most top rated new, used, and surplus power generator sets for sale, providing you with a great value generator that will fit your budget.
Our generators have been thoroughly inspected, serviced, and verified, which ensures that you will be buying a quality generator that you can depend on. If a generator is not up to par with industry standards, we make all necessary repairs or modifications, and fully test every generator before we sell. This ensures a full turnkey generator that's ready to fire up and go!
Due to our wide selection of generator sets, we're confident that we can find the model that best suits your operational needs.
Additionally, we buy used generators in good quality, if you have already upgraded and you're looking to sell your older model. We offer maximum value paid on used generators and can deliver payment upfront.
Feel free to contact us with any questions, concerns, or inquiries to learn more about the Woodstock Power Company experience and the quality level of products & services we provide.