5 Reasons Your Facility Needs an Emergency Power Generator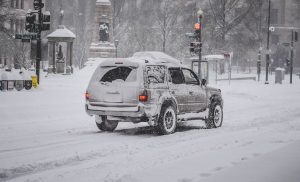 It's already been a rough winter and it's not over yet! Who knows what winter calamity or super storms awaits us? As always, it is best to be prepared. Here's 5 reasons why your facility needs an emergency power generator.
Continual Service
First, with an emergency power generator, your service to your clients never gets interrupted. When disaster strikes, sometimes that's when your clients depend on you the most to provide them with the goods and services they need. With an emergency power generator, you'll never let them down. Business can go on as usual.
Security
When power goes down, so does your security system with it. But with a backup generator, you can ensure your business stays protected. Furthermore, if power goes out during operating hours, you can ensure your staff are safe because power can be restored in seconds.
Smooth Transition
With an emergency power generator, pairing it together with an ATS (Automatic Transfer Switch) ensures there will be virtually no time between losing power and getting it back. Emergency generators work in such a way so as to avoid voltage variations, guaranteeing continual energy.
Communication is Key
Imagine returning to a world without internet, phones, or other forms of telecommunication. That can happen when the power is out, especially if it's out for a while. But with an emergency generator, you can rest assured you'll always be able to communicate with your staff and clients.
Peace of Mind
Last, an emergency power generator gives you peace of mind. Imagine being able to offer potential new clients the same service regardless of weather conditions. Imagine being able to provide them with those services while your competitor has to take a snow day. With an emergency power generator, you not only get continual service, security, smooth transitions, and communication, but you get the peace of mind all of that brings. You get the ability to keep your clients happy no matter what.
Stay Empowered with Woodstock Power
Looking for an emergency power generator? Contact us at Woodstock Power today and one of our staff would gladly assist you in finding the generator for you.