Demand Response Incentives for Commercial Properties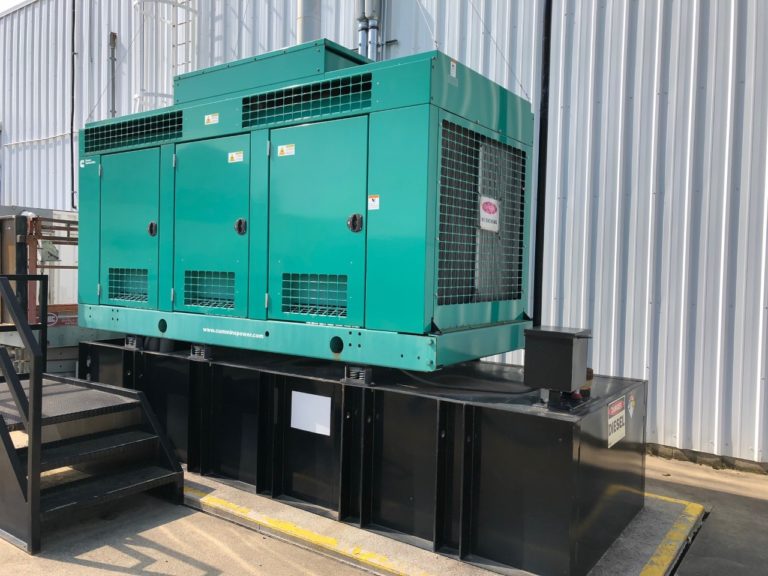 Commercial generators used for backup and emergency situations are most commonly affiliated with keeping the lights on and keeping key equipments or machinery running for business operations, industrial applications, and facilities to continue normal day-to-day operations.
While these generators usually sit idle and are only used in the event of a power outage, a recent trend has spawned with property owners and managers maximizing their profit with these generators instead.
Demand Response
Demand response programs are incentive programs that seek to reduce regional energy demand during periods that are considered "peak load", which are periods of the day that there is highest power demand.
Upon making an agreement, a well-equipped commercial property or office building can generate demand response incentive payments by reducing loads during peak hours.
While this all sounds like a very lucrative outlet for commercial property owners, there are requirements that need to be met before you can go out and simply buy a commercial generator.
With the latest EPA Tier regulations, commercial diesel generators used for backup or emergency purposes must meet strict emissions standards to qualify for participation in demand response programs. Depending on where your properties or facilities are located within the U.S., you will have to ensure that your commercial generator meets these strict emissions standards.
If your standby diesel commercial generator does not currently meet the EPA emissions standards within your region, there is an option to look into emissions upgrades. An emissions upgrade for diesel-based commercial generators does not mean that it will automatically qualify for the current emissions standards and meet the latest EPA regulations. Be sure to consult with generator emissions upgrade experts to help find the best solution.
Another alternative would be to replace the commercial generator entirely. Buying a brand new commercial generator with a diesel-engine will ensure that it will meet all the latest EPA Tier regulations and emissions standards. This is unarguably one of the costliest and time-consuming options available. Brand new commercial generators are expensive to purchase, especially when compared to their used counterparts. Additionally, there is a long lead-time from the time of placing your order to actually receiving the generator for your facility or site. Commercial generators are usually built to order.
A great alternative to buying a brand new commercial generator would be to finance one. Financing a commercial generator help ease the burden of high entry costs for commercial property owners, industrial property owners, medical facilities, data centers, landlords, and commercial property management companies when trying to join in on demand response incentives.
Another option would be to buy a newer used generator. There are many used generators out on the market that can meet the current emissions standards and EPA regulations. These generators may have been used only for emergency standby purposes or the company simply decided to purchase a brand new one. Used generators are also more cost-effective when compared to buying a brand new generator and are able to be shipped out, delivered, and installed in a much shorter time frame than a new generator.
More detailed information on available options can be found via links below:
Market Opportunity
Commercial property owners can take advantage of periods of "market opportunity" by selling power back to the market. The strategy is known as a "sellback" and usually achieved through an energy service company, which shares the profits from price difference with the owner.
How does it work? Well, if your commercial property is locked into a 12 month fixed-rate energy contract say at $0.71 cents per kilowatt, but the market price rises to $0.91 cents during the length of the contract, the property owners can opt to sell back their pre-purchased electricity back into the market and make a profit off the price difference.
An important note: if you plan to leverage this market opportunity with this method, you must have a reliable backup power source to make up for the energy gap to sufficiently provide power to your building.
Value Add
Many commercial property and real estate owners who have backup commercial generators installed are able to provide a value add to their lessees.
This value add usually includes an additional fixed cost to the rent, but can ensure businesses can continue to operate normally during times of power outage.
There has been an increasing trend in businesses that look for buildings that are prepared to face power outages, so they can continue day-to-day operations without facing setbacks that are commonly associated with power loss.
This value add gives tenants peace of mind and keeps them happy, which can open up the potential for prolonged leasing contracts between the tenants and the commercial property owners and landlords. This could also be a great incentive for new, potential tenants to lease with commercial property owners and landlords.
More details about the installation process of a generator can be found here: Generator Installation
The Woodstock Power Company Experience
We have industry experts that focus on commercial backup power generator sets, with in-depth industry knowledge to help you choose the right generator that fits your needs. We supply generators to commercial real estate properties, industrial real estate properties, data centers, hospitals, commercial business facilities, and more!
Our experts are ready to assist you from answering any questions you may have about power generator sets to helping you find the best selection in our inventory based on:
Peak & Average Power Requirements
Fuel Preference (Natural Gas or Diesel)
Portability & Stationary Power
Prime & Standby Generator Requirements
Available Space & Exhaust Restrictions
Our experts are also able to help coach you on prime, continuous, and standby power generators, as well as finding the best surplus, new, or used generator that best fits your required application.
We carry only the most top rated new, used, and surplus power generator sets for sale, providing you with a great value generator that will fit your budget.
Our generators have been thoroughly inspected, serviced, and verified, which ensures that you will be buying a quality generator that you can depend on. If a generator is not up to par with industry standards, we make all necessary repairs or modifications, and fully test every generator before we sell. This ensures a full turnkey generator that's ready to fire up and go!
Due to our wide selection of generator sets, we're confident that we can find the model that best suits your operational needs.
We also buy used generators in good quality, if you have already upgraded and you're looking to sell your older model.
Feel free to contact us with any questions, concerns, or inquiries to learn more about the Woodstock Power Company experience and the quality level of products & services we provide.