Where and How to Sell Generators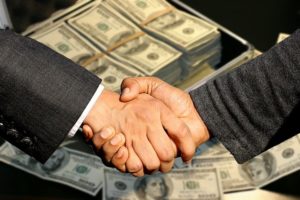 Trying to sell a used generator can be tough. It's not like selling just any item on eBay or craigslist. What's the market like? Who would even buy it? Thankfully, Woodstock Power does all of that work for you, so you don't have to worry about how to sell generators. We offer a competitive price and can reach a wider audience. So if you're wondering about how to sell generators, check this brief blog.
Trust the Process
First, it's important to know about our process. Woodstock Power always stays in the market for reliable used industrial generators. Whether you have natural gas, diesel, portable, or three-phase generators, we're interested. Here's a breakdown of how you can sell your generator to us.
Begin by filling out this online form or contacting us at SALES@WOODSTOCKPOWER.COM or text 484-620-6844.
Then, upload your images to our site or send them to our email address provided.
Next, we'll examine the information you've sent to determine the quality of your generator.
Following this, we'll provide you with a competitive quote.
Then, we'll send one of our own trucks to your facility to pick up your generator. This eliminates the time and effort involved with sending us your generator and helps you avoid those exorbitant shipping costs.
Finally, the entire transaction, including the issuing of payment and picking up your generator, can be completed in no more than three days.
Selling Generators Made Easy
Second, as you can see, we make every effort to sell your generator easy. From doing what we can online to talking to a friendly sales rep, to sending a truck to you, we try to bear as much of the burden as possible. Whether you're in PA or CA, we're there to serve you.
Furthermore, Woodstock Power remains committed to providing the best possible service to equipment sellers. In addition to purchasing individual generators, we can help with larger projects such as decommissioning data centers and gutting large industrial facilities. Our extensive nationwide network of partners throughout the United States enables us to provide these services regardless of where your facility is located.
Competitive Pricing
Third, as mentioned above, we want to bring you a competitive quote. In fact, we pay more for used industrial generators than just about anyone else in our industry. We've staked our reputation on it. You can trust you're getting the best price possible with us!
Learn More About How to Sell Generators at Woodstock Power
If you'd like to learn more about how to sell generators, please feel free to contact us! One of our cordial sales reps would be happy to walk you through the steps in more detail. For all of your generator needs, trust Woodstock Power.