Hospital Generators for Sale | Refurbished to Like-New
Woodstock Power Company is a premier company that has used hospital generators for sale. We carefully check every unit before adding it to our inventory, making sure each generator is in prime condition. This means that all of our used generators are guaranteed to have a long life ahead of them (as much as 95%!), and to be in working condition ready for installation upon its arrival.
We understand just how important it is that hospitals have backup generators for power in case of an emergency. That's why we're proud to offer only the most highly reliable units that we have pretested and approved to be dependable. Our vast and varied inventory includes both used diesel and natural gas generators of all makes and types, ensuring your hospital's next generator is the exact right match for you.
Looking for Hospital Generators for Sale? Let Woodstock Help
At Woodstock, we are dedicated to simplifying the buying process. Benefits to choosing Woodstock for your next generator include:
Savings: Buying hospital generators used means big savings for your facility: our prices are as low as 70% off of new generator asking prices, without compromising quality.
Detailed listings: Navigating our inventory is easy. We add extremely detailed descriptions full of photographs, statistics and other information about each and every unit we carry, making it as easy as possible for customers like you to find the generator you're looking for.
Extra resources: Including our guide to choosing gas vs natural gas generators and guide to buying used generators, we offer many resources to help guide you through the buying process.
If our guides to buying or other online resources aren't answering your questions or clarifying the process, we encourage you to reach out to us. Our friendly and knowledgeable staff is another perk to choosing Woodstock.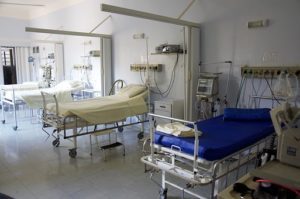 Excellent Customer Service Guaranteed: Hospital Generators for Sale
When you're shopping for used generators, you may find one thing lacking across the board–superb customer service. Many large companies can't offer a personal experience for each customer, especially via online sales. Here at Woodstock Power, we pride ourselves on the personal touch we provide to each and every customer.  We strive to be a company for the people, and that means being personable, courteous, and considerate, every time.
Members of our highly trained, professional staff are available 24/7 to ensure that someone is able to answer your questions live, any time that is convenient for you. Available by phone (610-658-3242), email (sales@woodstockpower.com), or by filling out the online form found on our contact page, getting in touch is easy no matter your preferred method. For the highest quality used hospital generators for sale and unbeatable customer service, choose Woodstock Power Company.