Diesel Fuel Tanks for Standby Generators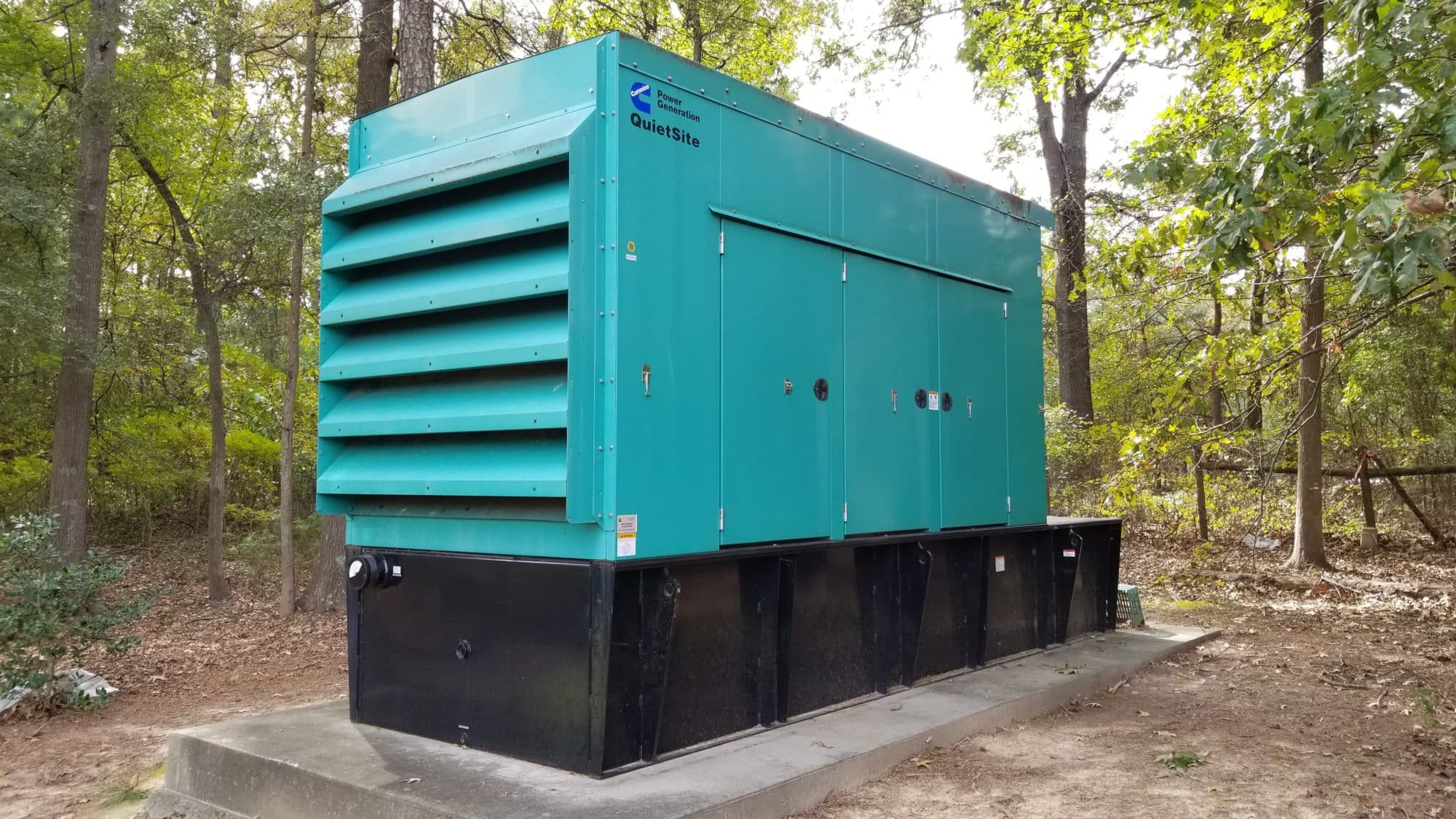 Diesel generators are one of the most commonly used commercial generators in the backup power solution market. Aside from power generation, they are known to be highly reliable, built with quality, sturdy, require lower maintenance than their natural gas counterparts, and versatile in that they can be used for a variety of applications across different industries. While diesel generators may be the most common generator option, they are highly limited by their fuel capacity.
As mentioned, a diesel generator's power generation capabilities are limited to the size of their fuel tanks. The more diesel fuel the tank can hold, the longer the generator will be able to run. If using a standby diesel generator, also referred to as a backup diesel generator for your business or facility, it is important to take note of the diesel fuel supply levels. If you are anticipating potentially long duration of power outages, be sure to create a contingency plan that covers not only the operation of the diesel generator, but more importantly, resupply of diesel fuel. If there is inclement weather, such as a blizzard or severe snowstorms, will diesel fuel delivery companies be able to make it through the storm to resupply the generator? If that is not an option, will there be staff on-hand and a local gas station to resupply? Quite simply, you may decide to purchase and store fuel on-site before the storm hits.
In addition to these steps, it's also possible to acquire external diesel fuel tanks, such as portable diesel tanks or fuel cubes. These external diesel fuel tanks are portable, above ground fuel tanks that are built for refueling equipment, such as generators or act as a backup fuel supply. External diesel fuel tanks are able to be transported around by crane or forklift and are viable solutions to act as a safe diesel fuel storage container to prepare for emergency situations.
In regards to the diesel fuel tank, the most common tank style is the diesel base tank, which is mounted directly beneath the generator. This allows the generator set to be moved and installed as one piece, with the drawback being the fuel supply of the diesel generator is limited to the size of the base tank. This means that the maximum run-time of a diesel generator is limited to the maximum fuel capacity of the tank. Generally, the bigger the diesel fuel tank size, the more fuel it can hold, which results in a longer overall run-time.
While fuel tank capacity is a good preliminary factor in determining diesel generator run-time, it is important to actually calculate the fuel consumption rate of a diesel generator. Diesel fuel tank run-times are measured by the diesel generator fuel consumption rate when the generator is at 100% load. Measuring the fuel consumption rate at 100% load allows you to create a failure scenario that anticipates the worst possible situation that would require 100% use of the generator. In actuality, the diesel fuel consumption rate may be lower and the actual run-time in real-world scenarios when compared to the test scenarios. This is because it is generally uncommon to require diesel generators to run at full load.
While there is much to consider about diesel fuel base tanks, one of the most important factors to consider are code requirements. Depending on location, local codes for diesel base tanks must be adhered to in addition to diesel generator run-time requirements. When looking at diesel fuel base tanks, be sure to search for the UL listing that adheres to your project and locale and look for a diesel fuel base tank that satisfies those requirements.
Conclusion
Diesel generators are robust backup power solutions, but are limited to the size of the diesel base tanks. If you're looking for more information on diesel fuel tanks, looking for help in properly sizing your tank, or looking for a replacement/upgrade tank, please reach out to us at Woodstock Power Company.
610-658-3242 or sales@woodstockpower.com
You can also fill out our Contact Form and our representatives will get right back to you!
THE WOODSTOCK POWER COMPANY EXPERIENCE
We have industry experts that focus on commercial generator sets, with in-depth industry knowledge to help you choose the right generator that fits your needs.
We are industry leaders in buying and selling used generators to fit the needs of many businesses, including commercial, industrial, medical, agricultural, and university. This includes facilities like hospitals, better living centers, nursing home, airports, hotels, resorts, restaurants, retail centers, manufacturing, production, and more.
Our experts are ready to assist you from answering any questions you may have about power generator sets to helping you find the best selection in our inventory based on:
Peak & Average Power Requirements
Fuel Preference (Natural Gas or Diesel)
Portability & Stationary Power
Prime & Standby Generator Requirements
Available Space & Exhaust Restrictions
We carry only the most top rated new, used, and surplus power generator sets for sale, providing you with a great value generator that will fit your budget.
Our generators have been thoroughly inspected, serviced, and verified, which ensures that you will be buying a quality generator that you can depend on. If a generator is not up to par with industry standards, we make all necessary repairs or modifications, and fully test every generator before we sell. This ensures a full turnkey generator that's ready to fire up and go!
Due to our wide selection of generator sets, we're confident that we can find the model that best suits your operational needs and budget.
We also buy used generators in good quality, if you have already upgraded and you're looking to sell your older model.
Feel free to contact us with any questions, concerns, or inquiries to learn more about the Woodstock Power Company experience and the quality level of products & services we provide.