Backup Generators for Small Businesses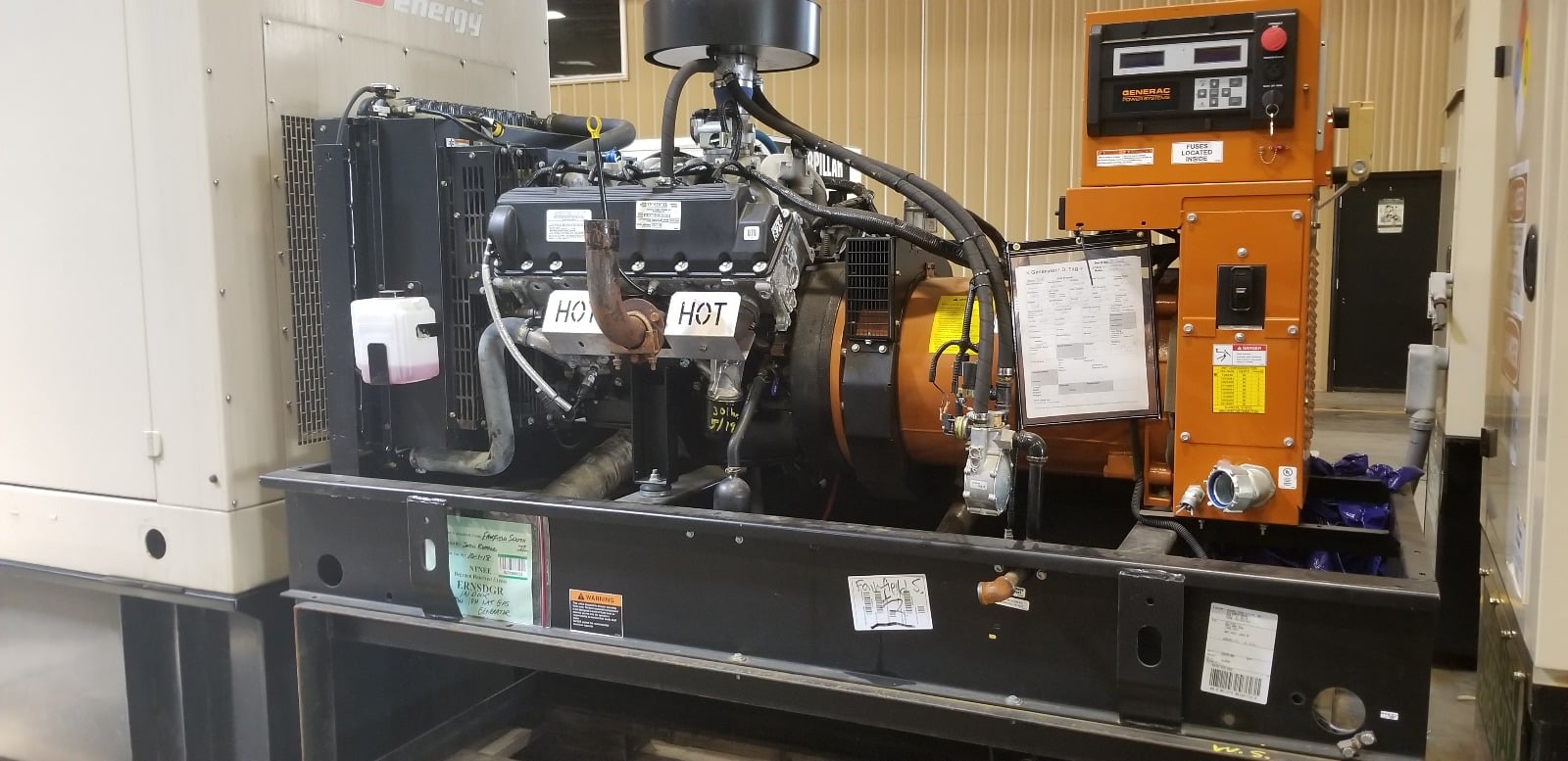 Backup Power Solutions for Small Businesses
When running a small business, there are a lot of challenges to face when first starting out. Small businesses need to find a foothold in the market, while competing against bigger companies that may already be established within the industry. There is the need of branding, marketing, advertising, creating awareness, and sales, but aside from all this, there is a single looming threat that can negatively impact small businesses and bring their operations to a standstill. It comes in the form of power outages.
Majority of business owners think only those located near high risk areas are susceptible to power outages due to potential hazards – this is not the case. Power outages can occur due to any number of reasons. They could happen due to inclement weather such as severe storms, like thunderstorms, natural disasters such as earthquakes, lightning strikes, hurricanes, tornadoes, and inclement weather such as extreme winds and blizzards. Let's not forget man-made disasters such as vehicles striking a utility pole, your friendly neighborhood squirrel, electrical component failure, or rolling brownouts/random blackouts due to the aging power grid.
Small business owners might not put too much thought into the impact of power loss due to power outage, but a study conducted by Carbonite shows that the average cost of downtime for small businesses can range from $137 to $427 per minute. Imagine if the power loss extended over mere minutes or hours, but ended up lasting for days.
Depending on the industry of your small business, potential losses could include loss of inventory or stock, which can include perishable goods, delays in packaging, preparations, or logistics, can completely derail employee productivity and bring it to a halt, and also missed deadlines which could be critical to the success of your company. In addition to these losses, you need to take overhead and overall revenue into consideration. When the power goes out, your employees are unable to work, thus unable to produce results. Productivity comes to a standstill and any job-related functions would also be stopped.
Generators Keep Your Small Business Growing
When it comes to having on-site backup power, there are a number of solutions. Two of the most common options are UPS (Uninterruptible Power Supply) systems and Standby Commercial Generators (also known as Backup Generators). Both of these solutions are installed and integrated directly into your facility, so they can kick in as soon as the power goes out. For businesses that want a backup generator for their facilities, but cannot install a generator inside or around their facilities or are only looking for short-term, temporary backup power solutions can optionally go with a Portable Backup Generator.
UPS (Uninterruptible Power Supply)
A UPS is essentially a backup battery that provides a continuous supply of power to a facility if the main power goes out.
UPS systems can be paired together with a standby commercial generator to provide backup power over a longer duration of time.
UPS systems are often paired with standby commercial generators, due to the fact that UPS systems cannot supply power for long periods of time. Typically, UPS units only provide minutes worth of backup power, which is usually considered to be an adequate amount of time for short outages. Additionally, if there is a backup commercial generator installed at the facility, UPS systems can provide enough time for the backup generator to kick in, while keeping vital systems up and running.
Standby Generators
Standby generators are able to provide power for a long period of time, in which the duration of operating time is dependent on fuel type and configuration of the generator.
There are two main types of commercial generators that are commonly used for emergency backup power solutions – diesel and natural gas.
Diesel generators are the most commonly preferred generators for backup power and standby generator solutions. Diesel generators require less maintenance than their natural gas counterparts, but are limited by the capacity of their fuel tanks. Small businesses that consider installing a diesel generator for their office or facility should take into account the need to establish a steady source of diesel fuel to replenish the tank. This can post a challenge in the event of power outages caused by inclement weather such as blizzards or natural disasters, such as earthquakes, tornadoes, and hurricanes.
Natural gas generators, while not as commonly preferred when compared to diesel generators still have their own merits. Natural gas generators are not limited by tank size, as they are connected directly to the natural gas pipeline within the area. Small business owners who are thinking about installing a natural gas generator for their business or facility needs to consider their location. If your business is located in an area that is prone to earthquakes, utility companies often shut off gas lines right away to prevent gas leaks, fires, and explosions. One way to circumvent this is by ensuring your natural gas generator is able to use liquid petroleum gas (or LPG for short), also known as propane via a conversion kit, offering another option for fuel delivery for the generator.
Portable Generators
If your business or facility is unable to accommodate the required space for a stationary backup generator (or standby emergency generator), there are portable generator options available. These portable generators are usually double-axle trailer mounted with a chassis and voltage selector switch which not only help in moving the generator around, but allows for the generator to be easily transported and stored when not in use. The voltage selector switch helps set the generator to specifically required power outputs that are necessary to complete tasks at hand.
When using a portable commercial generator, it must be noted that it will require a master electrician to come out and connect the cables properly. The master electrician may also have to modify electrical configurations so the building can run off the generator as a power source.
Conclusion
If you're a small business owner, power loss due to power outage could lead to devastating loss to your business not only in terms of profits, but productivity and reputation. All businesses, whether big or small should make sure they safeguard themselves and take necessary steps to ensure they have a backup power solution in place.
If you're looking to buy a generator for your business, whether big or small, or simply looking for more information on where/how to get started, please reach out to us at Woodstock Power Company!
610-658-3242 or sales@woodstockpower.com
You can also fill out our Contact Form and our representatives will get right back to you!
THE WOODSTOCK POWER COMPANY EXPERIENCE
We have industry experts that focus on commercial generator sets, with in-depth industry knowledge to help you choose the right generator that fits your needs.
We are industry leaders in buying and selling used generators to fit the needs of many businesses, including commercial, industrial, medical, agricultural, and university. This includes facilities like hospitals, better living centers, nursing home, airports, hotels, resorts, restaurants, retail centers, manufacturing, production, and more.
Our experts are ready to assist you from answering any questions you may have about power generator sets to helping you find the best selection in our inventory based on:
Peak & Average Power Requirements
Fuel Preference (Natural Gas or Diesel)
Portability & Stationary Power
Prime & Standby Generator Requirements
Available Space & Exhaust Restrictions
We carry only the most top rated new, used, and surplus power generator sets for sale, providing you with a great value generator that will fit your budget.
Our generators have been thoroughly inspected, serviced, and verified, which ensures that you will be buying a quality generator that you can depend on. If a generator is not up to par with industry standards, we make all necessary repairs or modifications, and fully test every generator before we sell. This ensures a full turnkey generator that's ready to fire up and go!
Due to our wide selection of generator sets, we're confident that we can find the model that best suits your operational needs and budget.
We also buy used generators in good quality, if you have already upgraded and you're looking to sell your older model.
Feel free to contact us with any questions, concerns, or inquiries to learn more about the Woodstock Power Company experience and the quality level of products & services we provide.