Why Trust the Generac Name
The Generac company was founded in 1959, and has been building a loyal following with their high-quality products ever since. Generac was the "first to engineer affordable home standby generators, along with the first engine developed specifically for the rigors of generator use, and is now the #1 manufacturer of home backup generators". The company manufactures generators designed for home use amongst other uses and has proven to be a top, reliable and trustworthy brand. Choosing Generac as a backup power source for your home or elsewhere, means you'll never be left in the dark.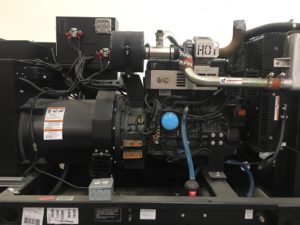 Once you've decided the Generac brand is right for you, deciding where to buy is easy: Woodstock Power offers the best in price and customer service for used Generac generators. Our customers are important to us and we go out of our way to provide the easiest and smoothest transactions possible when it comes to used generators.
Choose Woodstock for Used Generac Generators
We provide a range of services beyond simply buying and selling used generators. Reasons to do business with Woodstock include:
Save up to 70%: Buying used is affordable and means deep savings off of original unit prices.
High Quality: Choosing used generators doesn't mean you sacrifice on quality. Each unit in Woodstock's inventory is carefully tested, full of life and power: up to 95% left!
Detailed Inventory: We go out of our way to make sure every listing in our inventory is as detailed as possible. We want all of the information you might need available at your fingertips.
Personal Touch: We take great care to ensure that every customer is able to get the assistance they need. We believe in a personal touch to customer service and offer live help 24/7 to anyone who requires it.
Additional Services: We provide a variety of services beyond simply buying and selling used generators. These include shipping, removal of old units, installation and more. Our team plus our network of trusted professionals in other fields of expertise are readily available to perform tasks that go hand in hand with buying or selling used generators.
Used Generac Generators, Quality Guaranteed
At Woodstock, we know the importance of having backup power to rely on. From your private home to large-scale power facilities, you want a generator you can trust. That's why we offer only the best in used generators. Woodstock Power Company helps generator consumers to have the best and most enjoyable experience possible.
Our staff is available to discuss your used Generac generator options any time of the day. Reach us by phone at 610-658-3242 or by email at sales@woodstockpower.com. We look forward to helping you with all of your used generator needs!