EPA Tier 5: What We Know So Far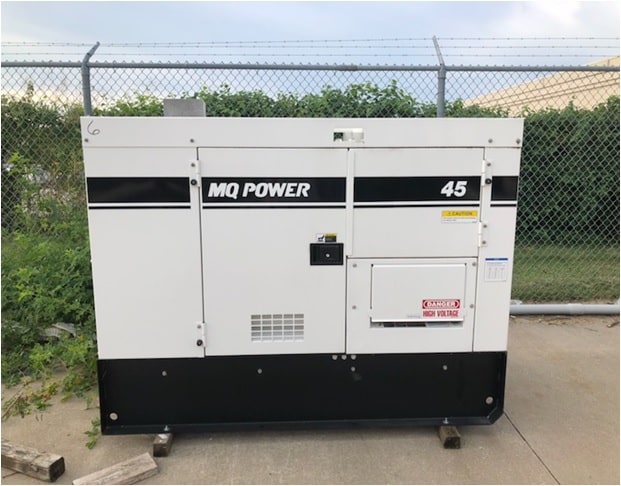 EPA Tier 5 has been a popular point of discussion lately throughout the heavy equipment industry. EPA Tier regulations are strict regulations dealing with non-road diesel engine emissions standards and require manufacturers, owners, and operators to be in compliance. So why has it been such a hot topic? Because implementing a new EPA Tier, such as EPA Tier 5 would require generator engine manufacturers to design and distribute new generator technology that meets updated regulations & standards, as well as owners and operators of non-road diesel engines, for example diesel generators to meet regulatory requirements.
Currently, newly manufactured non-road diesel engines, such as generators that are used and operated within the United States are subject to Tier 4 Final emissions standards. Although there has been no public action taken by the EPA in the United States to introduce EPA Tier 5 emissions standards, but that does not mean that there isn't a possibility to implement these regulations and standards in the near future.
Current EPA Tier 4 final standards reduce harmful emissions by about 85% – 90%, but EPA Tier 5 would be focused on reducing these harmful emissions to zero with a large emphasis on eliminating ultra-fine particles of soot in diesel exhaust known as sub-micron level particles.
Is There Any Indicator for Tier 5?
EPA regulations between the United States and European Union have been almost identical for over a decade, so it's presumed that if EPA Tier 5 comes into fruition, it will be similarly modeled to the standards currently being used in the EU.
As of September 2016, the EU has adopted an emission standard known as Stage V, which was phased in at the beginning of 2018. Stage V standards include particle number (PN) limits for non-road engines for the first time, as well as include engines that are below 19 kW and above 560 kW. That being said, Stage V standards for generators in the EU are set at relatively similar levels as current Tier 4 Final standards within the United States and are very similar to the previous EU Stage IV standard, so there is very little expectation that there will be much of a change from the level of technology currently available.
Adapting with Technology
Although there isn't a huge expectation of changes for EPA Tier 5 from current EPA Tier 4 Final technology, many manufacturers are preparing for any requirements or standards that may be enforced around 2020. Though it's expected that with the technology currently in development and distribution, any EPA Tier 5 regulations are expected be relatively easy to meet and there may be off the shelf products ready to go when the time comes.
In addition to companies preparing to meet any new emissions regulations and requirements, many generator manufacturers are constantly working on developing new technology to improve and advance emissions output, as well as overall generator efficiency.
While there has been no official announcement of plans for EPA Tier 5, it is definitely an item to keep in mind and consider going forward. We'll also be sure to keep up with the latest news and updates regarding EPA Tier 5, so be sure to check back with us.
Looking to learn more about current EPA Tier 4 Final standards? Head on over to our page: Impact of EPA Tier 4 Final on Diesel Generators
If you're looking for a generator to help keep your business operations or industrial applications in compliance with EPA Tier 4 Final regulations or you're looking to see if you can upgrade your generator to meet EPA Tier 4 Final requirements, please reach out to us at Woodstock Power Company!
Give us a call at 610-658-3242 or send us an email sales@woodstockpower.com
Additionally, you can fill out our Contact Form and one of our specialists will get back to you!
The Woodstock Power Company Experience
We have industry experts that focus power generator sets, with in-depth industry knowledge to help you choose the right generator that fits your needs.
Our experts are ready to assist you from answering any questions you may have about power generator sets to helping you find the best selection in our inventory based on:
Peak & Average Power Requirements
Fuel Preference (Natural Gas or Diesel)
Portability & Stationary Power
Prime & Standby Generator Requirements
Available Space & Exhaust Restrictions
Our experts are also able to help coach you on Final Tier 4 regulations and the potential impact it can have on your generators.
We carry only the most top rated new, used, and surplus power generator sets for sale, providing you with a great value generator that will fit your budget.
Our generators have been thoroughly inspected, serviced, and verified, which ensures that you will be buying a quality generator that you can depend on. If a generator is not up to par with industry standards, we make all necessary repairs or modifications, and fully test every generator before we sell. This ensures a full turnkey generator that's ready to fire up and go!
Due to our wide selection of generator sets, we're confident that we can find the model that best suits your operational needs.
We also buy used generators in good quality, if you have already upgraded and you're looking to sell your older model.
Feel free to contact us with any questions, concerns, or inquiries to learn more about the Woodstock Power Company experience and the quality level of products & services we provide.