Backup Generators Play Big Roles During Hurricane Season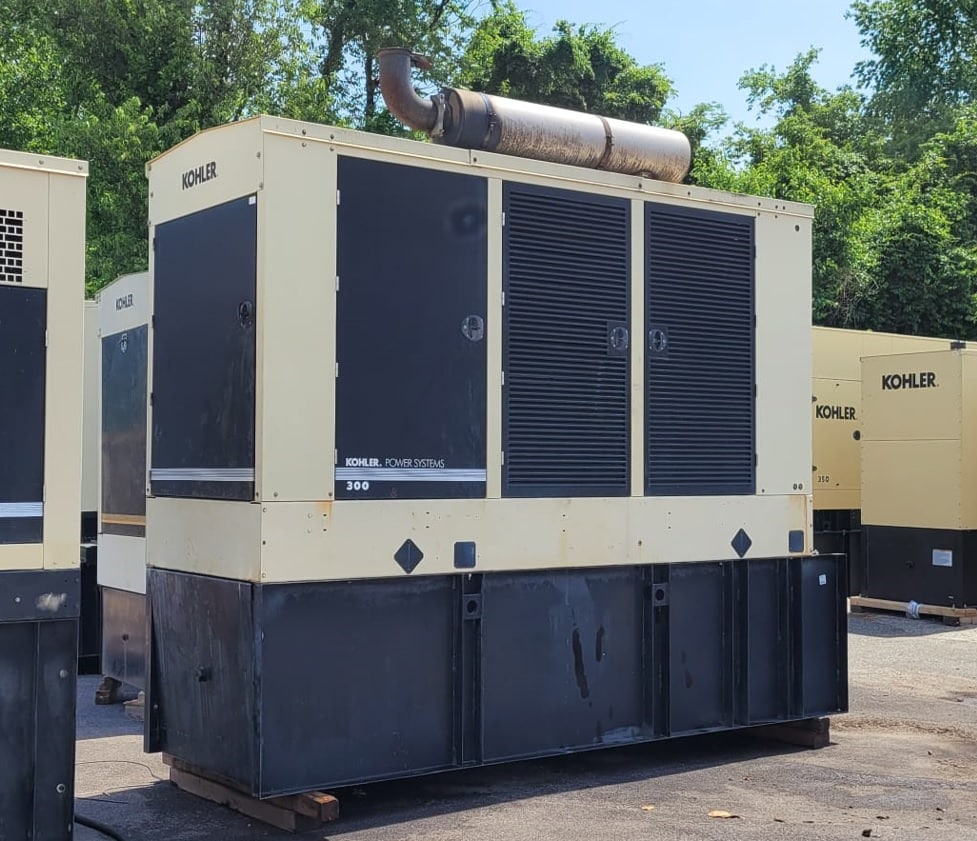 In many parts throughout the United States, hurricane season is a regular occurrence. These natural disasters are extremely commonplace in certain areas of the Southern US and considered par for the course when living there. When it comes to hurricane preparations for disaster response and recovery, a backup generator is often found on the list for many different organizations to ensure that proper preparation, response, and recovery efforts can go off without a hitch.
What Do Backup Generators Have to Do with Hurricanes?
When it comes to natural disasters such as hurricanes, a backup generator is used for more than keeping the lights on. Backup generators can help keep key industries/organizations, systems, and equipment running to ensure that collateral damage brought on by hurricanes can be mitigated as much as possible and disaster response & recovery efforts can be carried out more efficiently.
What Are Some Examples of Industries That Can Benefit from a Backup Generator?
Storm Shelters: A backup generator can be used to power facilities and any equipment that may be required for emergency storm shelters that are rated to withstand hurricane winds. In addition to these safehouses. Safehouses can provide a haven and may house equipment to help provide emergency relief for many people that may be displaced by a hurricane.
Hospitals & Medical Facilities: When it comes to natural disasters, hospitals are one of the most important facilities that are relied upon during disaster response and recovery efforts. Hospitals must have maximum uptime to power lifesaving medical equipment and ensure that patients can continue to receive proper treatment, as well as treat any patients that may be coming in through emergency medical services with potentially lifesaving measures.
Telecommunications: During a natural disaster, emergency medical services cannot be reached if telecom services are down. Telecom services need to be up in some capacity, so disaster response and recovery teams know where to dispatch units.
Military: The US military is one of the largest organizations dispatched in disaster response and recovery efforts. Many different branches of the armed forces are mobilized to respond to natural disasters and help areas with recovery efforts. The military often relies on mobile generator units known as portable generators to help power key systems and equipment needed to communicate with dispatch teams. Portable generators may also be used to power equipment to clear debris or other key equipment during disaster response efforts. These portable generators are also commonly used in field hospitals that may be set up by the military to help power medical equipment required to treat patients if nearby hospitals are experiencing overflows or rescue missions are too remote from the nearest hospital. Powering field hospital equipment is considered vital in remote areas, as medical units may be able to stabilize patients enough for them to be transported to the closest hospital.
Local Municipalities: Local municipalities can benefit from backup generators in many different areas. If a hurricane hasn't damaged facilities such as sewage treatment plants, water treatment plants, or major areas of the electrical grid and only took out power, a backup generator can help power these facilities while power to the grid is being restored. If the local municipality has pumps installed within the city, a backup generator can help power these pumps to help minimize any flooding that is caused by hurricane rain.
While these are considered major industries/organizations that can benefit from a backup generator during hurricane season, backup generators are often used by small businesses to keep normal operations running in the event of a power outage due to hurricane related weather.
If you're looking to learn more about how backup generators help small businesses, you can find it here: What to Know Before Installing a Backup Generator
If you're looking to safeguard your business this hurricane season or looking to learn more about how backup generators can help with hurricane preparation, you can find it here:
Emergency Backup Generators for Hurricanes
If you'd like to learn more about how backup generators play a role in disaster response & recovery, you can find it here:
Key Benefits of Generator for Disaster Response
Generators for Disaster Recovery
Otherwise, if you're looking for a backup generator to help you prepare for hurricane season, other natural disasters, or have more questions, then reach out to us at Woodstock Power Company!
610-658-3242
Or fill out our Contact Form and our project managers will get back to you shortly!
THE WOODSTOCK POWER COMPANY EXPERIENCE
We have industry experts that focus on commercial generator sets, with in-depth industry knowledge to help you choose the right generator that fits your needs.
We are industry leaders in buying and selling used generators to fit the needs of many businesses, including commercial, industrial, medical, agricultural, and university. This includes facilities like hospitals, better living centers, nursing home, airports, hotels, resorts, restaurants, retail centers, manufacturing, production, and more.
Our experts are ready to assist you from answering any questions you may have about power generator sets to helping you find the best selection in our inventory based on:
Peak & Average Power Requirements
Fuel Preference (Natural Gas or Diesel)
Portability & Stationary Power
Prime & Standby Generator Requirements
Available Space & Exhaust Restrictions
We carry only the most top rated new, used, and surplus power generator sets for sale, providing you with a great value generator that will fit your budget.
Our generators have been thoroughly inspected, serviced, and verified, which ensures that you will be buying a quality generator that you can depend on. If a generator is not up to par with industry standards, we make all necessary repairs or modifications, and fully test every generator before we sell. This ensures a full turnkey generator that's ready to fire up and go!
Due to our wide selection of generator sets, we're confident that we can find the model that best suits your operational needs and budget.
We also buy used generators in good quality, if you have already upgraded and you're looking to sell your older model.
Feel free to contact us with any questions, concerns, or inquiries to learn more about the Woodstock Power Company experience and the quality level of products & services we provide.