Used Industrial Generators for Sale – Top-Quality Brands
When it comes time to look at used industrial generators for sale, one of the first things you'll want to consider is the brand. There are a lot of top-quality generator manufacturers, but some stand up to years of hard work better than others.
Find Top-Quality Used Industrial Generators for Sale at a Fraction of the Price
At Woodstock Power, we sell used generators from a variety of manufacturers with our guarantee that each piece of equipment will meet your business needs for years to come. Our used generators sell for up to 70% less than the price you could pay for a brand new generator without lacking the durability that you expect. If you're looking for a high-quality product that offers superior performance and longevity, consider some of our favorite brands.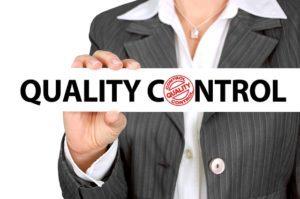 Caterpillar
Caterpillar has been manufacturing top-quality generators for over 90 years, and for good reason. They are known for being a reliable brand that helps power data centers, farming operations, construction sites, healthcare facilities and more during times of emergency or when other equipment fails. Of our used industrial generators for sale, we have a wide assortment of Caterpillar natural gas and diesel generators that range from 25kW to 2500kW.
Cummins
If you're looking at used industrial generators for sale, Cummins is a dependable brand to consider. We stock both light commercial and heavy industrial applications to meet your wide range of needs. Both diesel generators and natural gas generators are available, ranging from 25kW to 2500kW.
Generac
If your top concern is finding a used generator with low operating costs, Generac provides residential and industrial generators that are exclusively committed to prime and standby power solutions. Because of their powerful performance, many industries rely on Generac as their backup power solution, including hospitals, warehouses, educational facilities and data centers. We stock both diesel and natural gas generators ranging from 35kW to 2500kW in size.
John Deere
Who doesn't know the name John Deere? At Woodstock Power, we have a variety of used industrial generators for sale by this brand. As a manufacturer that's made a name for itself for over the last 150 years, you can rely on their diesel and portable generators to supply your workplace with the right amount of power at the right time.
Waukesha
If you're looking for a gas engine generator, Waukesha's durable equipment will meet your performance and fuel economy needs every time. Designed specifically for industrial environments with high power needs, these used generators are efficient, powerful, and offer low emissions.
These are just a few of the top-quality brands we offer, but you can learn more about all of the manufacturers we supply here. When the choice comes, it's clear that Woodstock Power is the place to find reliable used industrial generators for sale at affordable prices.