Think Woodstock Power Company for Your Next Project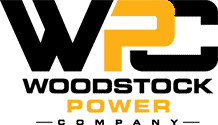 Woodstock Power Company, based out of Philadelphia, PA specializes in buying, selling, and leasing new, used, surplus, and rental generators for commercial and industrial applications.
Over the years, we've worked with clients across the country in buying and selling used generators, as well as generator equipment, and have also provided generator related services to these clients to help meet their needs.
Why Work with Woodstock Power Company
Our clients come from various different industries and have different needs when it comes to generator power requirements. Whether the field was commercial real estate, industrial real estate, construction companies for site project, mining operations, off-grid applications, manufacturing facilities, processing plants, water treatment plants, universities & educational establishments, data centers, property management groups, hospitals, and long-term care, we have worked with companies of all shapes, sizes, and practices to ensure that we meet their generator needs.
No matter the project field or industry, we buy generators and we sell generators coast to coast throughout the US in both diesel & natural gas configurations.
When you buy a used generator with us, we guarantee that our generators are fully tested, serviced, maintained, and ready to go!
Additional benefits of working with us include:
Consultation, including generator options & best fit for power needs & requirements
Wide selection of brands available
No lead time between order and delivery
Large generator inventory available at all times
Constantly adding generators to our inventory
Generators ready for immediate shipping
Specialty aftermarket accessories
Generator emissions upgrades
Custom & full turnkey solutions
Nationwide services
If you sell us your used generator, it's simple. We buy used generators. We are always in the market to buy used generators, as well as new, surplus, and rental generators that range from 25 kW to 4000 kW. We work hard to provide a positive customer experience, so we follow a simple and seamless process that includes benefits like:
Maximum value paid on used generators & generator equipment
Quick & easy transaction processes
Immediate upfront payment
Trucking, handling, and logistics
Woodstock Power Company Generator services
We not only buy, sell, and rent generators, but we are also a one-stop shop that provides full turnkey solutions to help you handle all generator related needs and generator services. These can range from:
Generator decommissioning services
Asset recovery
Generator site planning
Generator installation
Generator emissions upgrades
Generator aftermarket part upgrades
Generator financing
Generator consignment services
We also provide consultation services to help you find the right generator that best fits your needs. Whether you have simple questions or need us to take the lead on a project, we can help with:
Peak & average power requirements
Fuel Types (Diesel or Natural Gas)
Portable & Stationary Power
Prime or standby generator requirements
Available installation space & exhaust restrictions
Our Reach
Although we are headquartered in Philadelphia, PA, Woodstock Power Company operates throughout the entire country. We buy used generators in California, we buy used generators in Oregon, we buy used generators in New York. It doesn't matter where you are in the US, we'll be happy to work with you to buy a used generator or sell your used generator. For more information or for consultation on buying or selling a used generator with Woodstock Power Company, please reach out to us!
Give us a call at 610-658-3242 or send us an email at sales@woodstockpower.com!
Additionally, we can fill out our Contact Form and one of our specialists will get back to your right away!
The Woodstock Power Company Experience
We buy used generators and we sell used generators. With your satisfaction in mind, we focus on providing the best possible experience when buying or selling a used generator.
We have industry experts that focus on commercial backup power generator sets, with in-depth industry knowledge to help you choose the right generator that fits your needs.
Our experts are ready to assist you from answering any questions you may have about power generator sets to helping you find the best selection in our inventory based on:
Peak & Average Power Requirements
Fuel Preference (Natural Gas or Diesel)
Portability & Stationary Power
Prime & Standby Generator Requirements
Available Space & Exhaust Restrictions
Our experts are also able to help coach you on prime, continuous, and standby power generators, as well as finding the best surplus, new, or used generator that best fits your required application.
Looking to buy used generators? Check out our inventory or give us a call and we'll set you up with a generator that best fits your needs!
We carry only the most top rated new, used, and surplus power generator sets for sale, providing you with a great value generator that will fit your budget.
Our generators have been thoroughly inspected, serviced, and verified, which ensures that you will be buying a quality generator that you can depend on. If a generator is not up to par with industry standards, we make all necessary repairs or modifications, and fully test every generator before we sell. This ensures a full turnkey generator that's ready to fire up and go!
Due to our wide selection of generator sets, we're confident that we can find the model that best suits your operational needs.
Additionally, we buy used generators in good quality, if you have already upgraded and you're looking to sell your older model. We offer maximum value paid on used generators and can deliver payment upfront.
Feel free to contact us with any questions, concerns, or inquiries to learn more about the Woodstock Power Company experience and the quality level of products & services we provide.