Woodstock Power Company at PowerGen 2019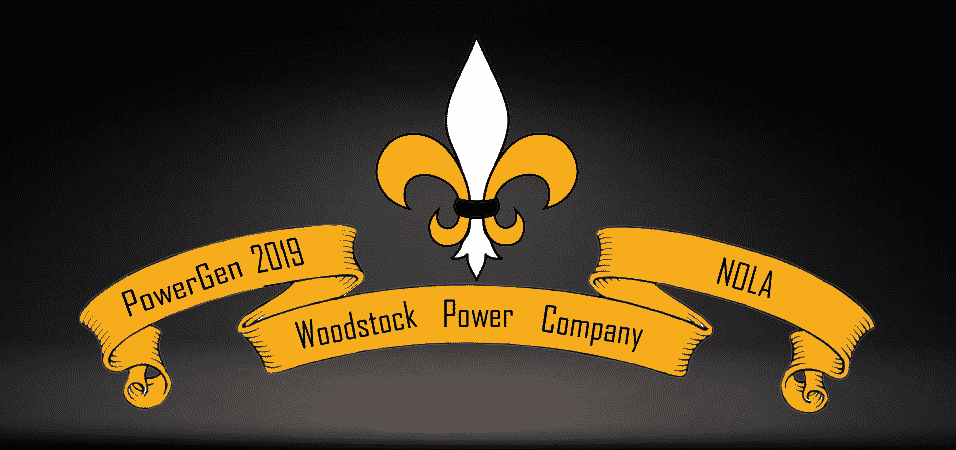 Woodstock Power Company will be exhibiting at the PowerGen 2019 NOLA conference in New Orleans, LA!
After exhibiting last year at PowerGen 2018 in Orlando and getting a chance to meet with industry experts from around the world, we are excited to be exhibiting once again at PowerGen 2019. This time, we will be located at the EGSA (Electrical Generating Systems Association) Pavilion at Booth #838, surrounded by fellow experts within our industry.
This year, we are hoping to not only expand our network, but continue connecting with other like-minded professionals to promote growth within the power generation industry.
Aside from discussing our inventory with you, buying used generators, selling used generators, generator rentals, and working on generator financing options, we will also be able to help you with generator related services, such as:
Generator consultation, including recommendations
Calculating power requirements
Data center decommissioning services
Asset recovery
Site planning for generator installation
Generator emissions upgrades
Aftermarket generator part upgrades
Consignment services
Installation space & exhaust restrictions
Transportation & trucking
Logistics, rigging, and removal
Come plan your next project with us at Woodstock Power Company. We have industry experts that focus on backup commercial generators and specialize in working with various industries in solving power generation needs. Whether you're in the commercial, industrial, medical, hospitality, education, manufacturing, processing industry or any industry/application that requires a reliable form of backup power – we'll be happy to work with you in finding the generator that best fits your needs. We carry generators in both standby, prime, continuous, and portable configurations in EPA Tier and CARB compliant emissions ratings.
If you're attending PowerGen 2019, please feel free to stop by and visit us at our booth! We are more than happy to meet with you and discuss your needs.
If you're looking to schedule a meeting with us, you can either schedule through the official PowerGen scheduler found at: https://www.power-gen.com/matchmaking/connect.html or alternatively, you can fill out our Contact Form and to make an appointment!
The Woodstock Power Company Experience
We buy used generators and we sell used generators. With your satisfaction in mind, we focus on providing the best possible experience when buying or selling a used generator.
We have industry experts that focus on commercial backup power generator sets, with in-depth industry knowledge to help you choose the right generator that fits your needs.
Our experts are ready to assist you from answering any questions you may have about power generator sets to helping you find the best selection in our inventory based on:
Peak & Average Power Requirements
Fuel Preference (Natural Gas or Diesel)
Portability & Stationary Power
Prime & Standby Generator Requirements
Available Space & Exhaust Restrictions
Our experts are also able to help coach you on prime, continuous, and standby power generators, as well as finding the best surplus, new, or used generator that best fits your required application.
Looking to buy used generators? Check out our inventory or give us a call and we'll set you up with a generator that best fits your needs!
We carry only the most top rated new, used, and surplus power generator sets for sale, providing you with a great value generator that will fit your budget.
Our generators have been thoroughly inspected, serviced, and verified, which ensures that you will be buying a quality generator that you can depend on. If a generator is not up to par with industry standards, we make all necessary repairs or modifications, and fully test every generator before we sell. This ensures a full turnkey generator that's ready to fire up and go!
Due to our wide selection of generator sets, we're confident that we can find the model that best suits your operational needs.
Additionally, we buy used generators in good quality, if you have already upgraded and you're looking to sell your older model. We offer maximum value paid on used generators and can deliver payment upfront.
Feel free to contact us with any questions, concerns, or inquiries to learn more about the Woodstock Power Company experience and the quality level of products & services we provide.