Preventative Maintenance for Diesel Generators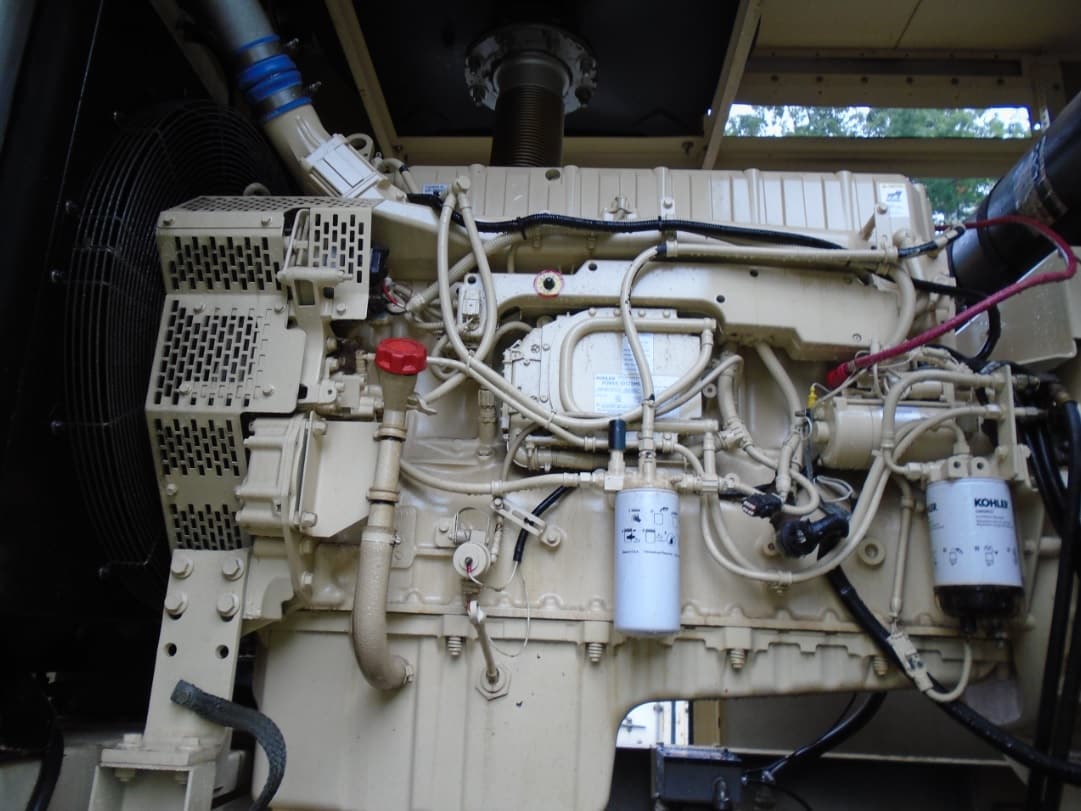 Commercial and industrial diesel generators are often used across many different industries and can serve varying purposes when they're out on the field, but one of the most common applications for these generators are to serve as a backup power source, which is also known as a standby generator.
Standby generators do exactly what their name states. They are on standby to provide backup power in the event of power loss or power outage. Whether the power outage is due to faulty circuitry, natural disasters, man made disasters, inclement weather, utility maintenance, or simply an aging power grid – a backup generator needs to be ready to go and begin provide providing power to your facility, including all critical systems & equipment needed in order to to continue regular operations.
As mentioned before, diesel generators are often used throughout various industries and can have varying levels of use cases. Due to this flexibility, diesel generators are one of the most commonly used backup power solutions on the market. Diesel are known to be sturdy, rugged, reliable, and able to work in a moments notice, but like with all things – they only work properly when they're well-maintained.
Preventative Maintenance
When dealing with diesel generator maintenance, there are a few items to take note of when conducting service. While many may focus on checking control panels, monitoring fluid levels, evaluating the battery status, cleaning off contacts & connections, it's important to consider changing or upgrading generator parts or components that may have worn down over time.
When it comes to standby generators, it's also important to conduct a load bank test. Often times, standby generators are seldom used and spend more time sitting around waiting to kick in when the need arises. This means that the generator is sitting around unused and inactive. Load bank testing can help to exercise the engine to ensure that it's running smoothly, hitting the correct output ratings, and can also provide indicators if a part if failing or more service is required. Another benefit of a load bank test is to prevent wet stacking that can occur in diesel generators, which helps keep the generator running smoothly.
More information can be found here:
Prevent Generator Wet Stacking
Diesel Fuel contamination
There are many that don't realize one simple fact – diesel fuel can go bad. Diesel fuel has an average shelf life of 6 to 12 months without treatment, but will eventually degrade over time. Fuel degradation can start a chain reaction of problems that result in contaminated diesel fuel. Common problems include hydrolysis, which causes bacterial and microbial growth. This growth produces acids that can degrade diesel fuel. Oxidation is another cause for concern, as it can quickly dirty the diesel fuel and cause sludge build up, which can clog filters resulting in a restricted flow of fluid. Oxidation is an occurrence that cannot be prevented, but the process can be slowed and contained with proper treatment.
How Do I Know If My Diesel Fuel Is Contaminated?
There are often common signs and indicators that diesel fuel has gone bad:
Color: The diesel fuel within the tank will appear darker in color
Odor: The fuel within the tank will give off an odor that seems off
Clogging: Often occurring within the fuel lines
Exhaust: When operating, the exhaust produced will appear darker in color
Buildup: There will be a buildup of sludge or sediment found on the bottom of the diesel fuel tank
Power Output: The generator will underperform when operating
Startup: Failure of the generator to start or damage to the pump or fuel injectors occurs
DIESEL Fuel Polishing
Fuel polishing is a fuel management process that involves taking fuel samples, testing the samples, analyzing the samples, then sterilizing and cleaning the fuel of any bacteria, microbes, fungus, rust, and particulates via chemical treatment and filtering. This is often a process that is outsourced to a service provider who specializes in diesel fuel polishing and can help work with you on a course to best manage your diesel fuel supply.
Benefits of Running Clean Diesel Fuel
While we've covered some of the reasons why running a generator on contaminated diesel fuel is bad, let's switch gears to review why running on clean fuel is good:
Buildup: The fuel and storage will be less prone to buildup or sludge or sediment
Maintenance: Clean diesel fuel can help clean and lubricate the injection system, also lowering the chance of fuel injector failure
Exhaust: Less exhaust will be produced
Power Output: The generator should perform up to proper standards
Startup: The generator will be less prone to startup failure
While regular service and preventative maintenance is the key to keeping your diesel generator running reliably, it's also important to keep in mind the fuel that's keeping it going. Diesel fuel maintenance is an often overlooked aspect when tending to a diesel generator, but vital to ensure that you won't run into trouble when backup power is needed most.
If you're looking to learn more about servicing or maintaining your backup diesel generator, please reach out to us at Woodstock Power Company.
Give us a call at 610-658-3242 or email us at sales@woodstockpower.com
Additionally, you can fill out our Contact Form and one of our specialists will get back to you shortly.
The Woodstock Power Company Experience
We have industry experts that focus on commercial backup power generator sets, with in-depth industry knowledge to help you choose the right generator that fits your needs. We supply generators to commercial real estate properties, industrial real estate properties, data centers, hospitals, commercial business facilities, and more!
Our experts are ready to assist you from answering any questions you may have about power generator sets to helping you find the best selection in our inventory based on:
Peak & Average Power Requirements
Fuel Preference (Natural Gas or Diesel)
Portability & Stationary Power
Prime & Standby Generator Requirements
Available Space & Exhaust Restrictions
Our experts are also able to help coach you on prime, continuous, and standby power generators, as well as finding the best surplus, new, or used generator that best fits your required application.
We carry only the most top rated new, used, and surplus power generator sets for sale, providing you with a great value generator that will fit your budget.
Our generators have been thoroughly inspected, serviced, and verified, which ensures that you will be buying a quality generator that you can depend on. If a generator is not up to par with industry standards, we make all necessary repairs or modifications, and fully test every generator before we sell. This ensures a full turnkey generator that's ready to fire up and go!
Due to our wide selection of generator sets, we're confident that we can find the model that best suits your operational needs.
We also buy used generators in good quality, if you have already upgraded and you're looking to sell your older model.
Feel free to contact us with any questions, concerns, or inquiries to learn more about the Woodstock Power Company experience and the quality level of products & services we provide.