Generator Load Bank Testing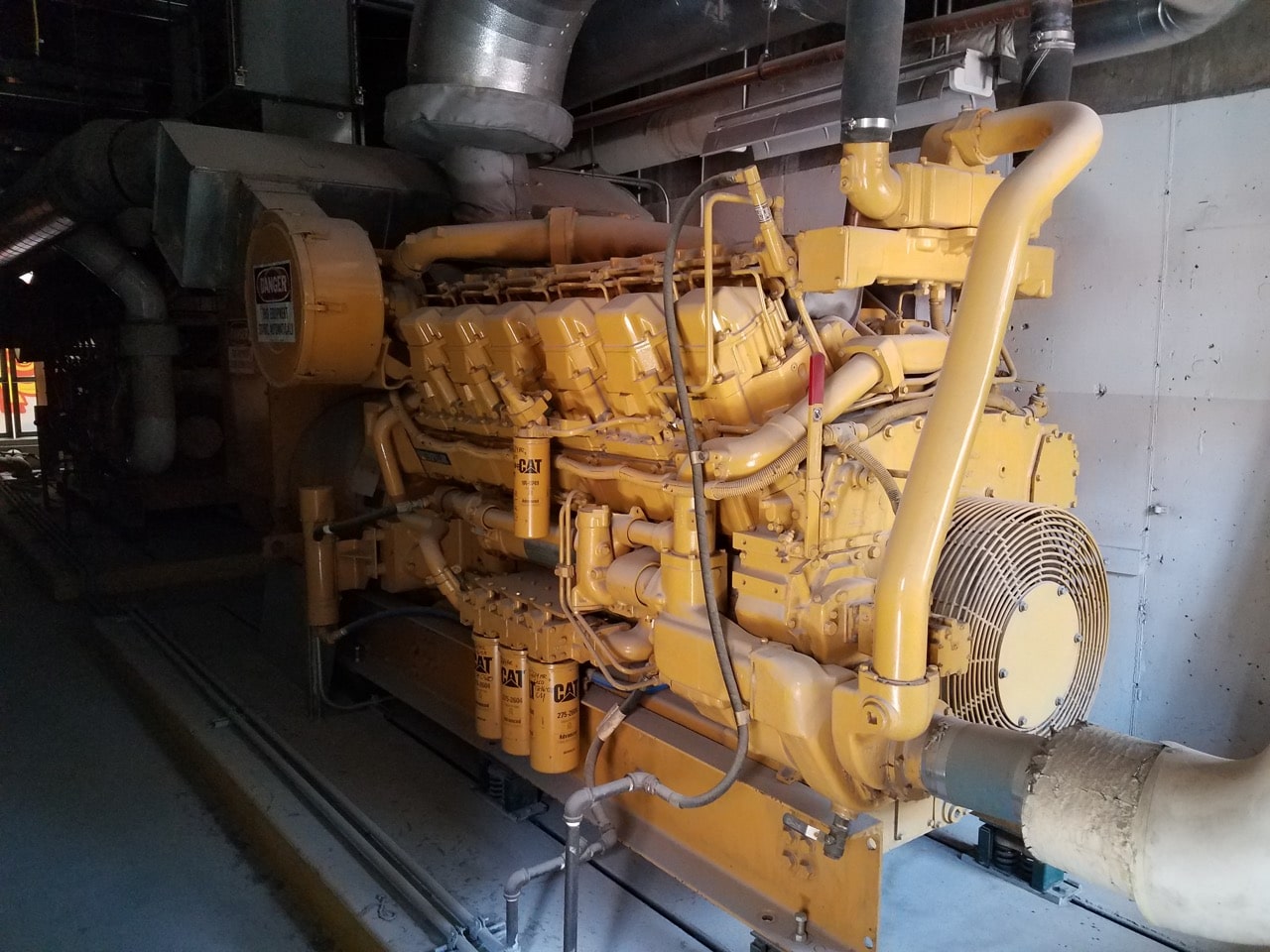 Generator load bank testing is a preventative maintenance process that checks to make sure that the generator is properly working and in optimal condition. Conducting annual load bank tests on your generator can help prevent any potential damage or prevent sudden breakdowns of your generator due to failing components or serviceable internal issues.
Why Is Generator Load Bank Testing Important?
Generator load bank testing is a necessity when it comes to preventative service & maintenance.
Generators that are used regularly such as either prime power or continuous power are constantly used under varying loads and sometimes at maximum output, which allows for users and generator operators to regularly monitor if a generator is running in peak condition.
Standby generators, which are typically only used during in the case of emergencies tend remain non-functional unless a power outage occurs. Standby generators that are not regularly tested and properly maintained could fail when you need it the most. Load bank testing is designed to reveal any potential issues with the generator, so any service and repairs can be conducted before critical moments arise.
What Is A Load Bank?
A load bank is a device that produces artificial electrical loads to help test and validate the performance of a generator and all related components under proper load conditions by bringing a generator engine to appropriate operating temperatures and pressure.
How Does A Load Bank Test Work?
When conducting a load bank test, an artificial load is produced and placed on the generator. The artificial load from the load bank brings the generator engine up to a specific operating temperature and internal pressure. The load is gradually increased in set intervals at predetermined increments to test whether the generator can handle the load increase and continue to function over an extended period of time.
Simply put, a load bank test exercises the generator to ensure that its ability to run at its full rated kW output.
What If I Don't Use A Load Bank to Test My Generator?
If your business or facility relies on a diesel generator, but you use your generator infrequently or test with only using light loads or no loads (aka no-load testing), the possibility of wet stacking can occur. Wet stacking occurs when unburned fuel accumulates in the engine's exhaust and the cause of it is – you guessed it – running the generator under light loads or no loads. When running your generator for short periods of time with light to no loads, the engine will be unable to reach its optimal operating temperature. If this is done repeatedly over a long period of time, unburned fuel or carbon deposits can accumulate, negatively impacting the generator engine, including loss of efficiency and can reduce the overall lifespan of the generator engine. Load banks are essential for generator testing to allow the generator to run at full capacity to reach its full output power and operating temperature.
Additional Benefits of Generator Load Bank Testing
Resistive generator load bank testing provides additional benefits, such as:
Removal of carbon buildup and particulate matter that can impact the engine's performance
Minimizes the risk of the generator under-performing/unable to perform at full capacity
Verifies the capacity of the UPS batteries and all related electrical connections
Reduces the chances of wet stacking from occurring
Alleviate stress on the engine that can lead to poor performance & possible mechanical failure
Ensuring your generator will operate at full capacity when you need it most
Generator load bank testing should be included in your company's generator preventative service & maintenance plan. Although it is a time consuming and intensive process, it is an absolute necessity to ensure that your generator will run and perform when you need it most.
If you are looking for generator load bank testing or have questions, please reach out to us at Woodstock Power Company!
Give us a call or send us an email: 610-658-3242 or sales@woodstockpower.com
Additionally, you can fill our our Contact Form with any questions or inquiries and our representatives will get right back to you.
The Woodstock Power Company Experience
We have industry experts that focus on commercial backup power generator sets, with in-depth industry knowledge to help you choose the right generator that fits your needs. We supply generators to commercial real estate properties, industrial real estate properties, data centers, hospitals, commercial business facilities, and more!
Our experts are ready to assist you from answering any questions you may have about power generator sets to helping you find the best selection in our inventory based on:
Peak & Average Power Requirements
Fuel Preference (Natural Gas or Diesel)
Portability & Stationary Power
Prime & Standby Generator Requirements
Available Space & Exhaust Restrictions
Our experts are also able to help coach you on prime, continuous, and standby power generators, as well as finding the best surplus, new, or used generator that best fits your required application.
We carry only the most top rated new, used, and surplus power generator sets for sale, providing you with a great value generator that will fit your budget.
Our generators have been thoroughly inspected, serviced, and verified, which ensures that you will be buying a quality generator that you can depend on. If a generator is not up to par with industry standards, we make all necessary repairs or modifications, and fully test every generator before we sell. This ensures a full turnkey generator that's ready to fire up and go!
Due to our wide selection of generator sets, we're confident that we can find the model that best suits your operational needs.
We also buy used generators in good quality, if you have already upgraded and you're looking to sell your older model.
Feel free to contact us with any questions, concerns, or inquiries to learn more about the Woodstock Power Company experience and the quality level of products & services we provide.