What Is An Automatic Voltage Regulator (AVR)?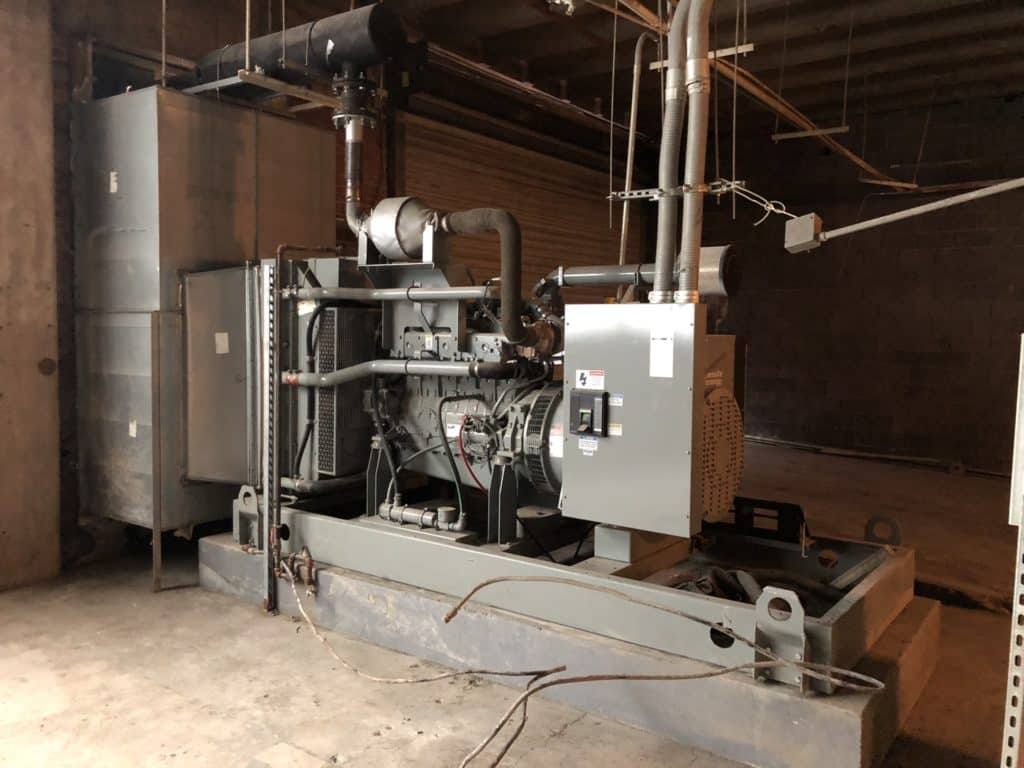 An automatic voltage regulator (AVR) is a device used in generators with the purpose of automatically regulating voltage, which means that it will turn fluctuating voltage levels into constant voltage levels. Automatic voltage regulators (AVRs) work by stabilizing the output voltage of generators at variable loads, but can also divide the reactive load between generators that are running in parallel (voltage droop), and helps the generator respond to overloads.
Putting it as simply as possible – automatic voltage regulators (AVRs) continuously takes input variable voltage ranges and maintains a constant output at a fixed voltage.
Why Are Automatic Voltage Regulators (AVRs) Important for Generators?
Unregulated generators, which are generators without an automatic voltage regulator (AVR), are generally unable to sufficiently meet the power needs and requirements for every piece of equipment or device connected to the generator. This is because some unregulated generators are unable to control or regulate voltage, so the terminal voltage will always continue to decrease as the load requirements continue to increase.
If the voltage of a generator is not maintained at a constant, fixed-rate, the overall generator performance can be negatively impacted and any utilities, equipment, or machinery that is being powered by the generator may also be negatively affected by the unregulated generator.
The automatic voltage regulator (AVR) directly correlates to the performance and longevity of your generator, as well as the items that the generator is providing power to, and ensures that the voltage output delivered will be consistent in its load current even if fluctuations were to occur in the background. This helps mitigate and even eliminate the damage that any fluctuations can cause to appliances, machinery, devices, and equipment.
What Are the Functions of an Automated Voltage Regulator (AVR)?
The most important function of automatic voltage regulators (AVRs) is to automatically control generator voltage and keep the output constant at the appropriate voltage level range for your generator regardless of the current being drawn by the load.
AVRs not only help adjust voltages to safe levels, but can also provide surge protection against electrical surges, spikes, and generator overload. As mentioned, automated voltage regulators (AVRs) also help the generator respond to and handle overloads to prevent shorting, and can also divide the reactive load between generators that are running in parallel.
If you are looking for a generator for your business operations, industrial applications, facilities like data centers, hospitals, commercial real estate, industrial real estate, or business properties, please reach out to us at Woodstock Power Company!
Give us a call or send us an email: 610-658-3242 or sales@woodstockpower.com
Additionally, you can fill out our Contact Form with any questions or inquiries and our representatives will get right back to you.
The Woodstock Power Company Experience
We have industry experts that focus on commercial backup power generator sets, with in-depth industry knowledge to help you choose the right generator that fits your needs. We supply generators to commercial real estate properties, industrial real estate properties, data centers, hospitals, commercial business facilities, and more!
Our experts are ready to assist you from answering any questions you may have about power generator sets to help you find the best selection in our inventory based on:
Peak & Average Power Requirements
Fuel Preference (Natural Gas or Diesel)
Portability & Stationary Power
Prime & Standby Generator Requirements
Available Space & Exhaust Restrictions
Our experts are also able to help coach you on prime, continuous, and standby power generators, as well as finding the best surplus, new, or used commercial generator that best fits your required application.
We carry only the most top-rated new, used, and surplus power generator sets for sale, providing you with a great value generator that will fit your budget.
Our generators have been thoroughly inspected, serviced, and verified, which ensures that you will be buying a quality generator that you can depend on. If a generator is not up to par with industry standards, we make all necessary repairs or modifications and fully test every generator before we sell. This ensures a full turnkey generator that's ready to fire up and go!
Due to our wide selection of generator sets, we're confident that we can find the model that best suits your operational needs.
We also buy used generators in good quality, if you have already upgraded and you're looking to sell your older model.
Feel free to contact us with any questions, concerns, or inquiries to learn more about the Woodstock Power Company experience and the quality level of products & services we provide.
Follow us on LinkedIn, YouTube, Facebook, and Twitter for more info about commercial generators!