Prepare Your Small Business for Winter Storms with a Backup Generator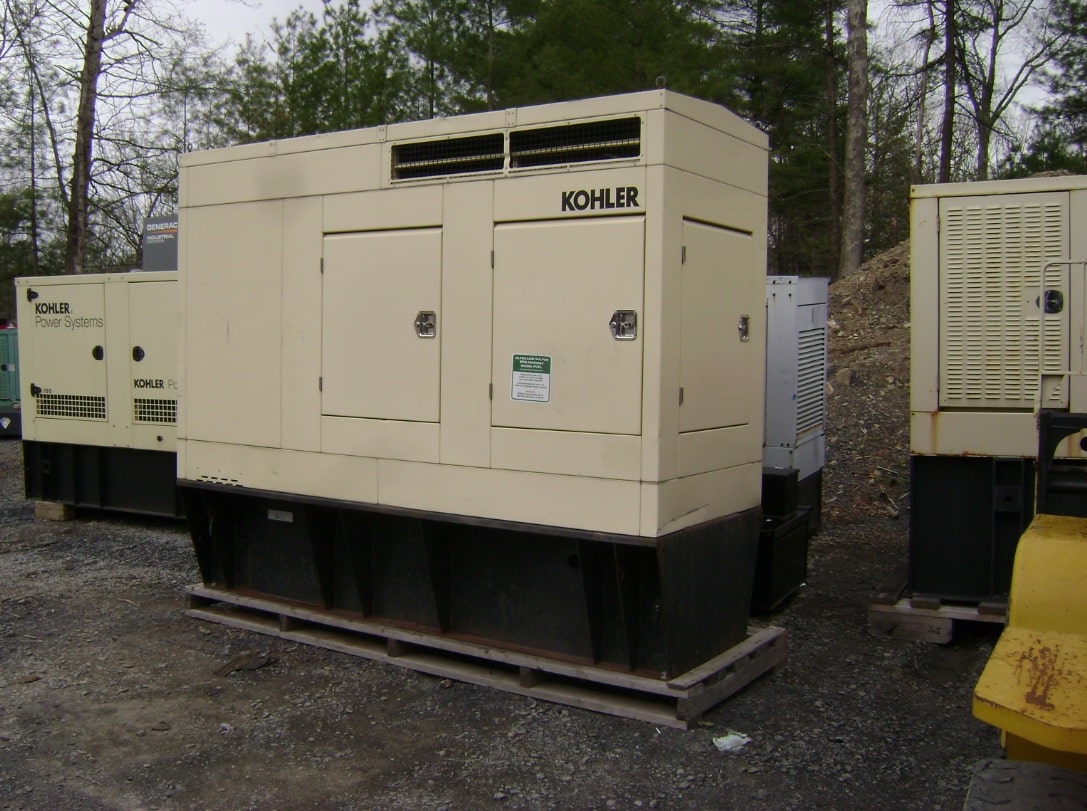 As hurricane season draws to a close, it signals the coming of winter weather. If you're in parts of the U.S. where snow is abundantly common, you've probably seen first-hand how quickly your locale can be impacted. When a winter storm hits, there is often an expectation that schools and many corporate offices will be closed, while larger retailers like grocery or hardware stores will remain open to help combat the inclement weather. But what about if you're a small business owner?
A blizzard or severe winter storm can negatively impact small businesses in many different ways. While the first thought that comes to mind may be loss of sales, there are also other elements that could negatively impact business operations – like a power outage. Winter storms are notorious for causing power outages due to cables freezing, trees falling, extreme winds that cause loose connections, or the shear weight of snow that can bring down utility lines, any of these factors can wreak havoc on your business.
If you're a small business that deals with perishable goods that require refrigeration, freezing, or temperature controlled environments, this can wreak havoc on your currently displayed inventory and any stock that you may have in storage. If you rely on an in-house server that runs your database or have vital systems that are critical to regular day to day operations, then a power outage can cripple your productivity until power is restored.
While slow traffic or potential property damage may be cause for concern that's out of your control, one thing you can do is invest in a backup generator to keep your business operational in the event of a power outage. Even if your are unable to make it out to your business, you can rest assured that any critical systems, key equipment, or temperature controlled storage will remain running to prevent any potential setbacks due to loss of data or stock caused by a power outage.
Standby Generators
Standby generators (also synonymously known as backup generators) are able to provide power for a long period of time, in which the duration of operating time is dependent on fuel type and configuration of the generator.
There are two main types of commercial generators that are commonly used for emergency backup power solutions – diesel and natural gas.
Diesel generators are one of the most common generators used for backup power solutions. Diesel generators require less maintenance than their natural gas counterparts, but are limited by the capacity of their fuel tanks. Small businesses that consider installing a diesel generator for their office or facility should take into account the need to establish a steady source of diesel fuel to replenish the tank. This can post a challenge in the event of power outages caused by inclement weather such as blizzards or severe winter storms, so be sure to plan accordingly.
Natural gas generators are not as commonly employed when compared to diesel generators, but are still very popular and have their own merits. Natural gas generators are not limited by tank size, as they are connected directly to the natural gas pipeline within the area, though small business owners who are thinking about installing a natural gas generator for their business or facility needs to consider their location. If your business is located in an area that is prone to earthquakes, utility companies often shut off gas lines right away to prevent gas leaks, fires, and explosions. One way to circumvent this is by ensuring your natural gas generator is able to use liquid petroleum gas (or LPG for short), also known as propane via a conversion kit, offering another option for fuel delivery for the generator.
Portable Generators
If your business or facility is unable to accommodate the required space for a stationary backup generator (or standby emergency generator), there are portable generator options available. These portable generators are usually double-axle trailer mounted with a chassis and voltage selector switch which not only help in moving the generator around, but allows for the generator to be easily transported and stored when not in use. The voltage selector switch helps set the generator to specifically required power outputs that are necessary to complete tasks at hand.
When using a portable commercial generator, it must be noted that it will require a master electrician to come out and connect the cables properly. The master electrician may also have to modify electrical configurations so the building can run off the generator as a power source.
Conclusion
If you're a small business owner, power loss due to power outage could lead to devastating loss to your business not only in terms of profits, but productivity and reputation. All businesses, whether big or small should make sure they safeguard themselves and take necessary steps to ensure they have a backup power solution in place.
If you're looking to buy a generator for your business, whether big or small, or simply looking for more information on where/how to get started, please reach out to us at Woodstock Power Company!
610-658-3242 or sales@woodstockpower.com
You can also fill out our Contact Form and our representatives will get right back to you!
THE WOODSTOCK POWER COMPANY EXPERIENCE
We have industry experts that focus on commercial generator sets, with in-depth industry knowledge to help you choose the right generator that fits your needs.
We are industry leaders in buying and selling used generators to fit the needs of many businesses, including commercial, industrial, medical, agricultural, and university. This includes facilities like hospitals, better living centers, nursing home, airports, hotels, resorts, restaurants, retail centers, manufacturing, production, and more.
Our experts are ready to assist you from answering any questions you may have about power generator sets to helping you find the best selection in our inventory based on:
Peak & Average Power Requirements
Fuel Preference (Natural Gas or Diesel)
Portability & Stationary Power
Prime & Standby Generator Requirements
Available Space & Exhaust Restrictions
We carry only the most top rated new, used, and surplus power generator sets for sale, providing you with a great value generator that will fit your budget.
Our generators have been thoroughly inspected, serviced, and verified, which ensures that you will be buying a quality generator that you can depend on. If a generator is not up to par with industry standards, we make all necessary repairs or modifications, and fully test every generator before we sell. This ensures a full turnkey generator that's ready to fire up and go!
Due to our wide selection of generator sets, we're confident that we can find the model that best suits your operational needs and budget.
We also buy used generators in good quality, if you have already upgraded and you're looking to sell your older model.
Feel free to contact us with any questions, concerns, or inquiries to learn more about the Woodstock Power Company experience and the quality level of products & services we provide.