Assisted Living & Nursing Home Generator Requirements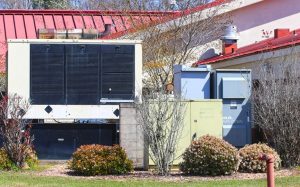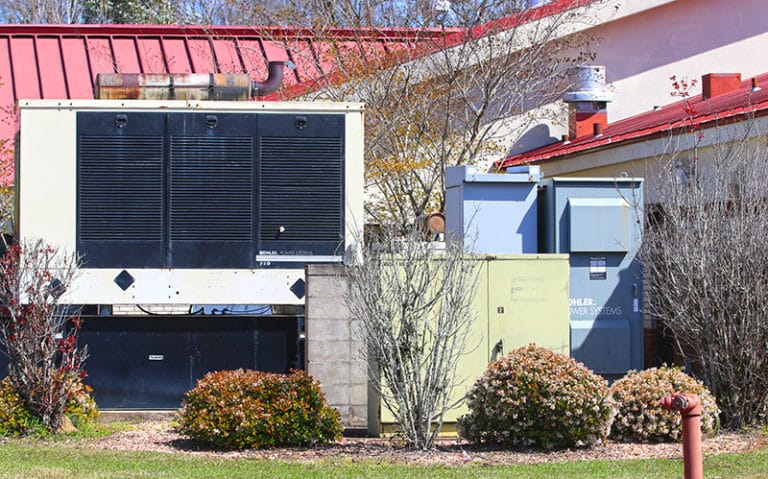 The state of Florida recently passed a new legislation addressing nursing home generator requirements. The law requires backup power sources to be installed into all nursing homes, assisted living, senior living, and long term care facilities in Florida. The legislation came to light months after the death of eight (8) residents occurred due to sweltering heat within a nursing home, which lost power during a hurricane. Without a backup power source, such as a diesel or natural gas generator, the nursing home was unable to maintain a reasonable method of heat dissipation, leading to heat related deaths.
New Nursing Home Generator Requirements
As of January 2018, only 108 nursing homes and 138 assisted living facilities had met the mandated requirements.
The 2018 set guideline of requirements is as follows:
Facilities must keep temperatures under 81 degrees Fahrenheit
30 square feet (2.7 square meters) per resident needed to be kept cool for nursing homes
20 square feet (1.8 square meters) for per resident needed to be kept cool for assisted living facilities
Nursing homes require 96 hours of fuel on-site during weather emergencies
Assisted living facility hours vary ranging from 48 hours with 16 beds or less and up to 72 hours for assisted living facilities with 17 beds or more
The deadline for nursing homes and assisted living facilities to meet compliance with the new legislation was June 1st, 2018.
How Are Nursing Homes and Assisted Living Centers Adapting?
Although the deadline has passed, in South Florida alone, only 346 nursing homes and assisted living facilities out of a total 1,444 (24% of the total number of nursing homes and assisted living facilities in South Florida) had taken the necessary steps of planning for installation of backup power generators by the issued June 1st, deadline.
Additionally, more than 30 percent of nursing homes and assisted living facilities in South Florida requested and received extensions to implement plans and installation of backup power, with a deadline all the way up to January 1st, 2019, while over 45 percent of nursing homes and assisted living facilities did not respond to the legislation rules at all.
Case Study: Nursing Home Generators in Florida
Taking this into perspective, let's take an overall look at the state of Florida's nursing homes, assisted living facilities, senior living, and long term care that took heed to the new legislation.
For the entire state of Florida, there is a total of 3,781 nursing home and assisted living facilities. Out of those 3,781 facilities, only 775 facilities (20 percent of the total) had followed steps of planning for the installation of backup power generators. 40 percent of the total facilities received extensions to implement compliance plans. Furthermore, a staggering 39 percent simply did not respond at all by the issued June 1st, 2018 deadline.
Likewise, examining a more recent study that was conducted days after the June 1st deadline, the Agency for Health Care Administration issued an observation that only 55 percent of South Florida and 61 percent of nursing homes and assisted living facilities in the entire state of Florida were in compliance.
However, this does not necessarily mean that the facilities took all necessary steps and actions. It also doesn't mean they installed the necessary backup generators. This simply means that these facilities have submitted a Comprehensive Emergency Management Plan. Meaning they submitted a plan for installing the generators or for keeping temperatures below 81 degrees Fahrenheit with a request for an extension.
Equipping Your Facility in an Emergency
Power outages and power outage related deaths do not strictly apply to the state of Florida alone. In fact, every state that faces natural disasters, hurricane winds, and winter storms are susceptible to similar crisis.
Putting together a plan of action for an emergency event with no electricity is a prerequisite for any organization. We're here to help, because your residents and their safety is our top concern.
We can help you find a reliable backup power solution that fits your needs and budget within a limited time frame. Please contact us and we'll work with you to safeguard those who matter most.
The Woodstock Power Company Experience
Our industry experts have in-depth industry knowledge to help you choose the right generator that fits your needs.
One of our core services is assisting with the planning and implementation of a Comprehensive Emergency Management Plan. This includes meeting with owners and facilities managers to calculate how much power is necessary. We can also conduct a site survey to evaluate your electrical system.
Woodstock Power Company provides a full turnkey solution. From developing your Comprehensive Emergency Management Plan to generator installation, we can help. We also offer a more hands-off solution, where we simply deliver a new or used generator.
Answering Your Backup Power Questions
Our experts are ready to assist you from answering any questions you may have about power generator sets. We can help you find the best selection in our inventory based on:
Peak & Average Power Requirements
Fuel Preference (Natural Gas or Diesel)
Portability & Stationary Power
Prime & Standby Generator Requirements
Available Space & Exhaust Restrictions
We carry only the most top rated new, used, and surplus power generator sets for sale. Our aim is to help you find a great value generator that will fit your budget.
We thoroughly inspected, serviced, and verified all of our equipment. In other words, when you buy from us, you'll be buying a quality generator that you can depend on. If a generator is not up to par with industry standards, we make all necessary repairs or modifications. After that we fully test every generator before we sell. As a result, our customers receive a full turnkey generator that's ready to fire up and go!
Finding the Right Emergency Power Solution for You
Due to our wide selection of generator sets, we're confident that we can find the model that best suits your operational needs.
We also buy used generators in good quality, if you have already upgraded and you're looking to sell your older model.
Feel free to contact us with any questions, concerns, or inquiries to learn more about the Woodstock Power Company experience and the quality level of products & services we provide.