Generator Preparation for Hurricane Season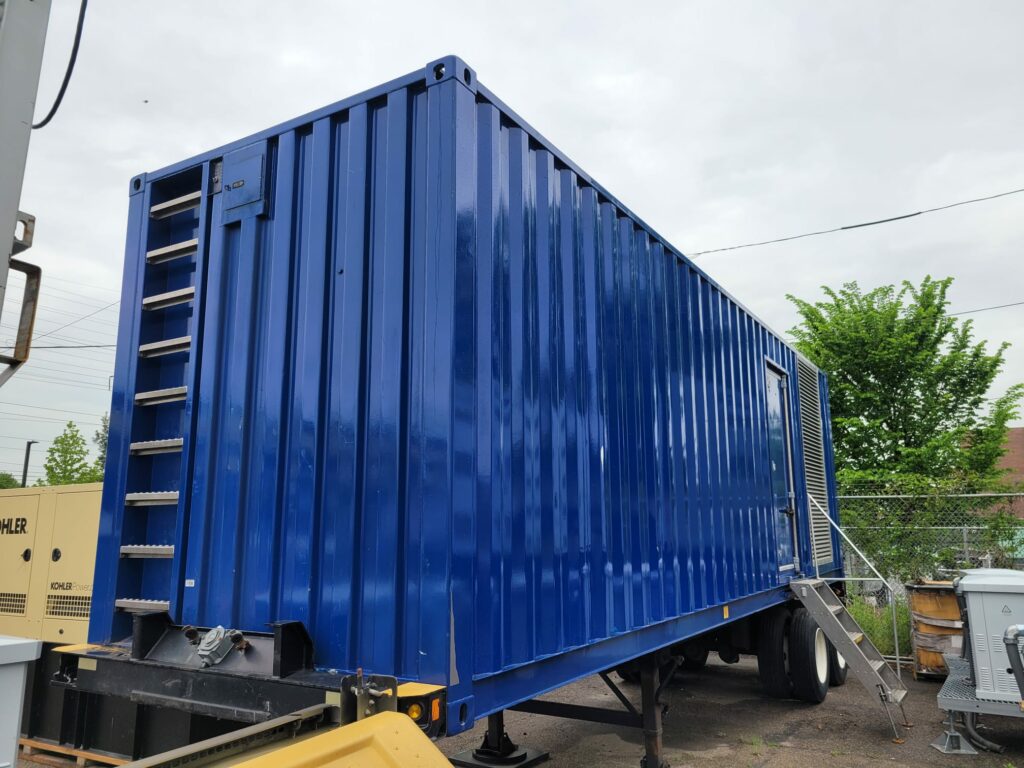 While there are all different types of natural disasters out there, one particular natural disaster is often at the forefront of people's minds as the seasons begin to change and the weather begins to get warmer and that is hurricane season. While hurricane season's effects can be felt globally, there are certain areas that are particularly prone to experiencing hurricanes and hurricane related weather more than others. Those living in regions that are likely to face the worst of hurricane season, especially those that own businesses need to be extra vigilant with their preparations to face the impending storms.
Hurricanes are often associated with strong winds and torrential rain and more often than not – power outages. Power outages mean more than just the lights going out. Power outages can mean that key systems and equipment can be taken down and rendered inoperable, which can be extremely critical if you're in an industry that focuses on emergency or life-saving applications. This is why backup generators are commonly associated with power outages, but even more so when it comes to natural disasters.
If your business uses a generator to provide backup power in the event of power failure, then it's important to ensure that your generator is ready to go when you need it. Be sure to cover some of the basics to check that your generator is fit to run and provide backup power during a power outage.
Location
While it's natural to think about the generator itself, it's also important to check the surrounding area. If you have a stationary generator installed, be sure to check the area and clear any debris away from the generator. Also look out for any environmental elements factors that can potentially impact generator performance when it's running. This could be signs of flooding or objects that can fall on the generator due to intense hurricane winds. If you will be using a portable generator, be sure to inspect the area where you will be placing the generator when it's running.
Generator Service & Maintenance
Performing any necessary service & maintenance on your generator is essential when it comes to relying on a backup generator in the event of power outages. While the generator should be inspected, tested, and maintained regularly, it never hurts to double-check when inclement weather is in the forecast. Services could include checking the fluids and changing them if needed, as well as inspecting any fuel lines, and conducting a load bank test. If you do not have a generator technician on site, be sure to schedule a service call with one that can review and troubleshoot any problems or potential issues the generator may have.
Fuel
If you're relying on a stationary diesel generator or portable diesel generator, it is important to make sure you have enough diesel fuel stored to keep the generator running. If storage space is limited, be sure to work with fuel delivery companies and see what their delivery capabilities will be in events of a power outage. In the instance of prolonged power outages, it is important to be able to secure fuel to keep your operations up & running. If you are using a stationary natural gas generator, be sure to check with your local utility company to see what the likelihood will be that the natural gas supply will be shut off during natural disasters and speak with a professional who can assess the safety of using a natural gas generator for backup power after a natural disaster occurs.
Contingency Measures
Unfortunately, generators do fail and they can be at crucial times. Be sure to establish an emergency protocol and come up with a contingency plan. Check if there are any local generator dealers that provide emergency repair & service and work with them to establish a contract for a generator technician to come make any necessary repairs if possible. Also be sure to work with a generator dealer that provides generator rentals. If all else fails, your next best option may be to use a portable backup generator to provide power during events such as power outages. Many generator dealers can often work with you to draft rental contracts in advance to reserve a rental unit and ship out generators when the time comes.
While hurricane season requires lots of preparation and there are many factors in play, these are some items to get you started on that checklist.
If you have any additional questions or are looking for more information about preparing your backup generator for hurricane season, feel free to reach out to us at Woodstock Power Company!
Give us a call or send us an email: 610-658-3242 or sales@woodstockpower.com
Additionally, you can fill out our Contact Form with any questions or inquiries and our representatives will get right back to you.
THE WOODSTOCK POWER COMPANY EXPERIENCE
We have industry experts that focus on commercial generator sets, with in-depth industry knowledge to help you choose the right generator that fits your needs.
We are industry leaders in buying and selling used generators to fit the needs of many businesses, including commercial, industrial, medical, agricultural, and university. This includes facilities like hospitals, better living centers, nursing home, airports, hotels, resorts, restaurants, retail centers, manufacturing, production, and more.
Our experts are ready to assist you from answering any questions you may have about power generator sets to helping you find the best selection in our inventory based on:
Peak & Average Power Requirements
Fuel Preference (Natural Gas or Diesel)
Portability & Stationary Power
Prime & Standby Generator Requirements
Available Space & Exhaust Restrictions
We carry only the most top rated new, used, and surplus power generator sets for sale, providing you with a great value generator that will fit your budget.
Our generators have been thoroughly inspected, serviced, and verified, which ensures that you will be buying a quality generator that you can depend on. If a generator is not up to par with industry standards, we make all necessary repairs or modifications, and fully test every generator before we sell. This ensures a full turnkey generator that's ready to fire up and go!
Due to our wide selection of generator sets, we're confident that we can find the model that best suits your operational needs and budget.
We also buy used generators in good quality, if you have already upgraded and you're looking to sell your older model.
Feel free to contact us with any questions, concerns, or inquiries to learn more about the Woodstock Power Company experience and the quality level of products & services we provide.