Backup Generators for Commercial Real Estate Properties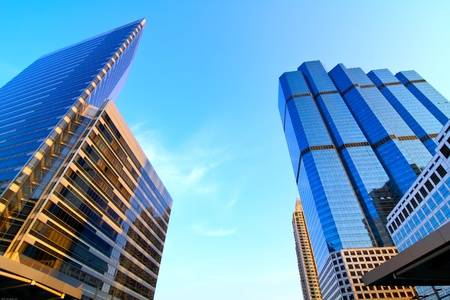 Importance of Generators for Commercial Properties
According to the Department of Energy, blackouts (which are power outages that last longer than 1 hour) within the US are steadily increasing. These blackouts are estimated to cost businesses in the US more than $100 billion average a year.
Whether you're a business owner, property owner, or property management company, a backup commercial generator can be vital in maintaining your business or keeping your tenants happy.
There has been an increasing trend of business owners requesting permission from landlords to install commercial backup generators on the property. Alternatively, landlords have also been installing commercial generators onto their commercial properties in order to provide a value-add to potential future tenants. This ensures that even when everyone else loses power, you're able to continue working uninterrupted.
How do they work?
Most commercial generators installed in commercial properties, such as commercial real-estate or commercial buildings are often standby generators. These standby generators have an ATS, which stands for Automatic Transfer Switch. This means that in the event of a power outage, the standby generator will automatically kick in and keep power running for your business. Once power is restored to the main power grid, the generator will then automatically shut off, thus making it hassle free.
Key Benefits
Commercial generators that are installed on-site act as an outside power source, which are independent from the main power grid, and serves as a safeguard for your business operations, industrial applications, or facilities.
A blackout doesn't simply mean that the lights go out. A blackout usually results in disruptions of daily operations due to downtime, loss of overall productivity, loss of reputation, loss in profits, and can potentially create unsafe working environments for employees. If the business operates in the food business or production of perishable goods, power outages can cause food spoilage and loss of inventory.
Commercial generators not only keep the lights on, but can also keep key equipment and machinery running to help continue day-to-day operations for a business to function normally. For businesses that operate in the food industry, generators can keep food storage containers up and running to prevent perishable goods from becoming damaged and mitigate loss in inventory.
Items to Consider
Before installing a commercial generator, there are a number of items that need to be considered.
Placement
Businesses, property managers, and landlords need to submit a permit package to your city's building department in order to install a commercial generator outside the building. This process can be simplified by consulting with an electrical engineer and structural engineer.
If the generator is to be installed inside of the building, then you will need to also consult a mechanical engineer. When installing a generator inside a building, there are key requirements that need to be considered before setting up a dedicated generator room.
More information on these requirements can be found here:
Generator Room Design Requirements
Basics: Generator Room Ventilation
Identify Power Requirements
What equipment does the generator need to keep running in the event of a power outage?
Aside from server rooms or rooms with vital systems that help generate profit (e.g.: production equipment), are there specific areas of the building or facility that requires set heating or cooling requirements?
These items need to be carefully considered. The more items that require power, the greater the size and cost of the generator will be. When considering these items, narrow down which items are absolutely vital to continue successful operations of your business.
Duration
In the event of a power outage, how long will you need the generator to be able to effectively provide backup power?
The answer to this question varies from business to business. Do you anticipate the generator will need to run for a couple of hours? One day? One week?
When installing a commercial generator for commercial properties, a key consideration is fuel storage.
If using a diesel generator, fuel capacity and average consumption rates need to be factored in. The bigger the tank, the longer the generator can continue running.
Location
Generally, the generator should be installed closest to the main electrical room as possible to reduce length of your conduit pathway and any additional construction costs associated with the installation.
Enclosures
If the commercial generator happens to be installed outside the building facility, an enclosure is a must. A generator enclosure can help reduce noise (known as sound-attenuation), as well as protect the generator from elemental exposure. This will help reduce wear and ensure that the generator can continue to run seamlessly.
ATS
Will the ATS (Automatic Transfer Switch) be located within the building?
Most commonly, the ATS switch is located within the main electric room, so that it will be located closely to the utility service that feeds the main power side of the system.
Site Planning for Installation
While the items listed above are just the start, there are many additional steps that need to be taken when proceeding with the installation of a commercial generator. These steps can be found here: Generator Site Installation Plan
Maintenance Schedule
Once you have the generator installed, it is important to keep the generator serviced, tested, and maintained regularly to ensure that the generator will run when you need it.
The Woodstock Power Company Experience
We have industry experts that focus on commercial backup power generator sets, with in-depth industry knowledge to help you choose the right generator that fits your needs.
Our experts are ready to assist you from answering any questions you may have about power generator sets to helping you find the best selection in our inventory based on:
Peak & Average Power Requirements
Fuel Preference (Natural Gas or Diesel)
Portability & Stationary Power
Prime & Standby Generator Requirements
Available Space & Exhaust Restrictions
Our experts are also able to help coach you on prime, continuous, and standby power generators, as well as finding the best surplus, new, or used generator that best fits your required application.
We carry only the most top rated new, used, and surplus power generator sets for sale, providing you with a great value generator that will fit your budget.
Our generators have been thoroughly inspected, serviced, and verified, which ensures that you will be buying a quality generator that you can depend on. If a generator is not up to par with industry standards, we make all necessary repairs or modifications, and fully test every generator before we sell. This ensures a full turnkey generator that's ready to fire up and go!
Due to our wide selection of generator sets, we're confident that we can find the model that best suits your operational needs.
We also buy used generators in good quality, if you have already upgraded and you're looking to sell your older model.
Feel free to contact us with any questions, concerns, or inquiries to learn more about the Woodstock Power Company experience and the quality level of products & services we provide.